"Who We Are Instead" - Music Review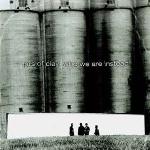 Artist:   Jars of Clay
Label:  Essential Records
There's an old adage that says: "Dance with the one who brung ya." In other words, don't change what works. While Jars of Clay certainly adheres to this maxim's basic tenet, the band still takes bold steps on "Who We Are Instead," its first studio release in nearly two years.

While 2002's "The Eleventh Hour" (Essential) found the guys content to straddle between rock and folk genres, the latest effort leans more toward rootsy-folk/Americana, even tipping toward blues and country stylings on occasion. Pardon the theological incorrectness here, but, at times, it's as if Jars channels its inner Johnny Cash. And nobody does this better than front man Dan Haseltine, whose decisively understated vocals are delivered with wistful, quiet strength.

Consider "Only Alive," with its sparse arrangement, twangy guitar and deep, southern-tinged lyrics ("You're a sight for sore eyes … I'm fallin' in love with you"). More countrified yet still folksy, "Trouble Is" showcases the stark mandolin accompaniment and supporting vocals of gifted musician Kenny Meeks. It's these types of songs that make you want to find a rocking chair on a porch and relax for a long spell.

But just when you think you're smack dab in the middle of a country road, along comes upbeat folk-pop jewel "Show You Love," arguably the album's best song. Replete with layered harmonies and imaginative lyrics ("…love like the world we know is over in a day"), the song's refrain sticks to the cerebrum like superglue.

Throughout the 13-song disc, the band gracefully saunters through sunny meditations on love and heaven, testaments to unconditional grace and hopeful odes to faith and redemption. Particularly bright spots include Ashley Cleveland's soulful background evocations on "Amazing Grace" (not the hymn) and "Jealous Kind," in addition to a delicately refined rendition of America's classic '70s song "Lonely People."

"Who We Are Instead" represents a triumphant experimental evolution for Jars of Clay, clearly demonstrating that this band not only knows who "brung" them but dances extremely well to boot.

© 2003 CCM Magazine.  All rights reserved.  Used with permission.   Click here to subscribe.