Why We Sing
reviewed by Russ Breimeier

Copyright Christianity Today International

2008

1 Mar

COMMENTS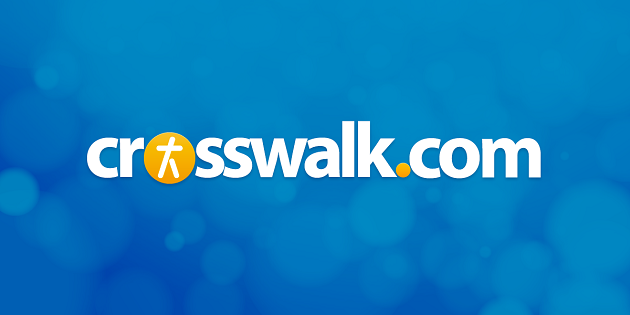 Sounds like … Warwick's easy listening style mixed with the gospel-pop of CeCe Winans and Dorinda Clark-Cole and the classic gospel of the Drinkard Singers and the Staples Singers, with songs from the likes of BeBe Winans and Kirk Franklin.
At a glance … her first gospel album in 40 years, Why We Sing finds the legendary Dionne Warwick applying her familiar pop style to a varied and personal mix of gospel favorites.
Track Listing
Battle Hymn of the Republic

I'm Going Up

With All My Heart

Old Landmark

The World Needs Jesus

I Lift My Heart

Jesus Loves Me
Show Me the Way

Why We Sing

Rise, Shine and Give God the Glory

The Lord Is My Shepherd

Seven
For over 45 years, Dionne Warwick has enjoyed a storied career marked by hit singles (such as "That's What Friends Are For" and "Do You Know the Way to San Jose?") and multiple Grammy awards, as well as humanitarian causes (world hunger and AIDS relief) and eccentricity (like those wacky '90s infomercials for the Psychic Friends Network). Through all of that, she has called New Hope Baptist Church her home since she was 11. Yet after more than 40 solo releases, 1968's The Magic of Believing has been her only gospel album … until now.
Why We Sing at first seems like another example of a legendary artist revisiting old standards. Kicking things off is a simple-but-stirring rendition of "Battle Hymn of the Republic," while "Old Landmark" hearkens back to classic gospel groups. Warwick also offers a soulful version of "Jesus Loves Me," the first song she sang in church at age 6.
Yet just as this album seems to be running on autopilot, the song selection becomes pleasantly unpredictable. Three tracks come from the BeBe Winans catalog, including his duet "I'm Going Up." The conviction with which she delivers the Psalm 51-inspired "The World Needs Jesus" is admirable, if not repetitive, and "With All My Heart" sounds especially at home with Warwick's easy listening catalog.
It's also a pleasure to see Warwick collaborating with family. Her aunt Cissy Houston (Whitney's mom) arranged "Rise, Shine, and Give God the Glory" (originally popularized by Warwick's family gospel group, the Drinkard Singers) and "The Lord Is My Shepherd," featuring Warwick's home church choir (charmingly pitchy without going out of tune). Sister Dee Dee duets on the title track, a 1993 classic from Kirk Franklin that has become a personal testimony in Warwick's concerts over the last decade. Warwick's sons also contribute—Damon as a co-producer for several tracks, and David as songwriter and vocalist on "Seven," an interesting though awkwardly produced pop song about world hunger inspired by Pharaoh's dream in Joseph's story.
If some find the style sleepy and dated, it's because they fail to appreciate Warwick's classic, lounge-friendly delivery. The production is tackiest for the programmed contemporary gospel of "I Lift My Heart." And though Warwick's alto sounds a little worn, the 67-year-old's croon is still in fine form. It would have been nice if Warwick embraced more her musical roots on Why We Sing, but at least she is embracing her spiritual roots here with pleasing results.
Copyright © Christian Music Today. Click for reprint information.