With "Beautiful Love," The Afters Are on the Rise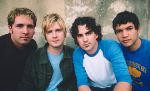 With so many new bands arriving on what's ultimately a very competitive music scene, it isn't always easy for the new guys to get noticed. However, all that can change with one great song that really connects with the masses. Need proof? Just ask The Afters.
Scoring a No. 1 hit with their first single, "Beautiful Love," was only the beginning of the band's wild ride in 2005. In addition to winning over Christian audiences with their catchy pop/rock confections, The Afters also made quite an impression on the MTV crowd as they were awarded the mtvU "Streaming Video" award for "Beautiful Love," which proved to be even more popular than Coldplay's latest on the week it officially made mtvU's "Dean's List."
And the song's momentum clearly won't be ending anytime soon as "Beautiful Love" was selected as the theme song and promotional soundtrack for MTV's new show "8th & Ocean" which airs this spring. In addition, the song was confirmed for play in the upcoming Lindsay Lohan romantic comedy, "Just My Luck," coming to a theater near you this May.
The band could have even more to celebrate come April, as they're up for three awards at the annual GMA Music Awards on April 5, including the prestigious New Artist of the Year prize, Rock/Contemporary Song of the Year for "Beautiful Love" and Rock Contemporary Album for "I Wish We All Could Win."
For those who won't get to see the show live at Nashville's Grand Ole Opry, it will be televised in national syndication April 15 through May 21.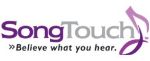 © 2006 SongTouch.com.  All rights reserved.  Used with permission.  Shop for gospel music and Christian church music downloads at  SongTouch.com.