With "Free," Shawn McDonald Takes Transparency to New Level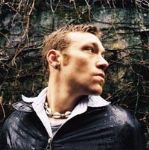 Shawn McDonald has lived the kind of life that could yield countless albums' worth of material. His parents were absent while he was growing up, and his entanglement with drugs earned him nine felony charges by the age of 20. After hitting the lowest of lows, McDonald did a complete 180, and his firsthand experiences and hard-earned lessons have lent his songwriting the power to profoundly connect with listeners.
The twenty-something singer-songwriter is taking transparency to a whole new level with his latest single, "Free," and upcoming album, "Ripen." Picking up where his 2004 debut, "Simply Nothing," left off, McDonald continues to turn out soul-bearing tunes set to warm sonic textures.
"Free" finds him striving to cast off life's heaviest burdens and embrace its greatest joys with divine help. The lush, acoustic tune features airy, ethereal guitars resting gently atop an ambient hip-hop loop, accompanied by a colorful wash of strings in the background.
McDonald's latest was produced by Chris Stevens (TobyMac, Paul Wright, Cadet), who previously manned the production helm for the singer's first major label full-length and last year's "Live In Seattle," and producer/drummer Will Hunt (Ginny Owens, Shane & Shane).
It's still early on in this turnaround-kid's musical career, but he's already met with some impressive success. His fluid, acoustic-soul single "Gravity" rose to the No. 2 spot on the radio charts. Earlier this month, McDonald played a special late-night show at the widely attended Passion '06 conference in Nashville, and he's currently on a tour of colleges, churches and clubs across the U.S.
This is one artist whose musical journey you'll want to watch unfold.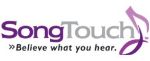 © 2006 SongTouch.com.  All rights reserved.  Used with permission.  Shop for gospel music and Christian church music downloads at  SongTouch.com.