Wordplay
reviewed by Russ Breimeier

Copyright Christianity Today International

2006

1 Dec

COMMENTS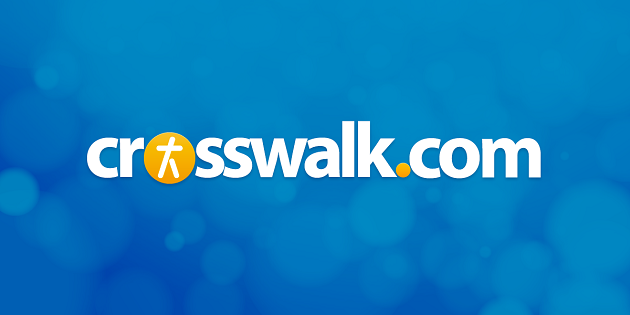 Sounds like … generally well impersonated parodies of pop/rock hits by the likes of everyone from The Beatles, Joe Walsh, and Whitesnake, to Kanye West, Bowling for Soup, and The Killers.
At a glance … fans will again appreciate Apologetix for their fusion of Christian lyricism and secular hits, but others will be confounded by the tendency toward dry Scripture recitation over genuine humor and parody.
Track Listing
Somebody Sold Me

None Too Ladylike

Jehovah

Save Your Voice (Quiet Down, Boy)

Boulevard of Both Extremes

Rocky's Now My Name

Heavenly Hill

Spread the Way (Galilee Beach Boys)

Bone Digger

Bad Dad

Back in the New Testament

Jericho

Superficial

Humpty Dumpty Country Club

Swimmer

Here I Go (Against All I've Known)

Ephesians

Won't Get Born Again

Want It Dead or Alive?

Singled You Out
Wordplay is the thirteenth album from Christian parody band Apologetix, and while they have an unquestionably loyal fan base, the makeup of that fan base is somewhat mystifying. Is the target audience kids or adults? Christians or non-believers?
Ideally all the above, though I remain skeptical. Sure, astute parents who keep up with their children's music may recognize reworked versions of Bowling for Soup's "1985" and Velvet Revolver's "Slither." But will kids in turn appreciate nods to Whitesnake's "Here I Go Again" or Joe Walsh's "Rocky Mountain Way" from twenty to thirty years ago? For that matter, is the target Christian audience savvy enough to recognize such mainstream hits?
If graded on mimicry alone, then credit Apologetix as one impressively talented and versatile cover band. Just as "Weird Al" Yankovic effortlessly bounces between rock, pop, and hip-hop, lead singer J. Jackson and company successfully impersonate Green Day, Trace Adkins, U2, and Kanye West.
However, parody by definition involves imitation for the sake of humor or satire. "Somebody Sold Me," a fun and spot-on retelling of Joseph's story via The Killers' "Somebody Told Me," proves Apologetix capable of clever wit. But more often, the band's commitment to "reach the lost and teach the rest" squelches their ability to be funny. "Bad Dad" could have been a funny parable about a bumbling father needing to improve his family life. Instead, it's a serious song offering comfort to the abused and neglected, which only sounds superficial when set to Daniel Powter's familiar pop smash "Bad Day."
Also, the endless lyrical references to chapter and verse (especially in "Jehovah," i.e. Steve Miller's "The Joker") are meaningless if the songs don't actually inspire listeners to pick up their Bibles. Some undoubtedly are, proving that this band is more than evangelical entertainment, but it only plays well to a receptive mindset. The songs have changed, but Wordplay feels like every other Apologetix album—which is to say you'll love it if you love them, and won't if you don't.
Copyright © Christian Music Today. Click for reprint information.