Worldwide
reviewed by Russ Breimeier

Copyright Christianity Today International

2003

1 Feb

COMMENTS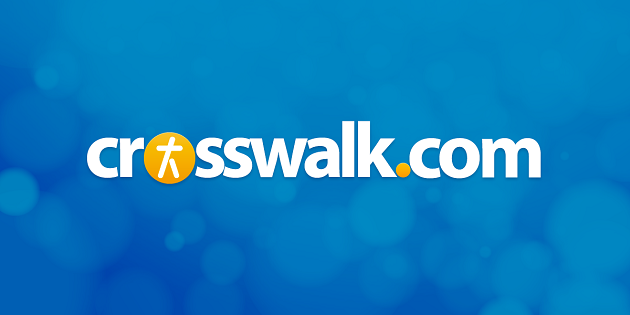 Sounds like … a return to form for Audio Adrenaline, with infectious rock and pop that's as classic sounding as Bloom and as catchy as Underdog
At a Glance … many will appreciate the band returning to their popular sound with this release, but it's their commitment to challenge listeners to live out their faith that makes Worldwide an excellent effort
The songs on Audio Adrenaline's last project, 2001's Lift, were vertically focused enough for many to consider it a praise and worship album of sorts. While it was certainly not a failure by any stretch, the newfound mature modern rock sound lacked the fun and energy of classic Audio A albums like Bloom and Underdog. It did at least yield one of the band's best ballads, the uplifting and grace-inspired "Ocean Floor."
Right off the bat with the opening track, "Worldwide One," it's clear that the energetic classic-rock inspired sound of the Audio Adrenaline we all know and love is back with Worldwide. It's followed by the brief and hard-hitting fast rock of "Church Punks" and the catchy anthem "Dirty," which ranks with past singles "Big House" and "Get Down," or even Newsboys' "Shine." It's got a great message about making our faith active and being salt and light to the world — "Tired of being clean, sick of being proper / I wanna live among the beggars and dig out in the dirt / Step outside the walls we build to protect us / Don't be afraid to get some mud on your face." Okay, so it doesn't rhyme. It's still a bold statement to today's Christian youth to be active and relevant in today's culture.
There lies the most impressive element of Worldwide. This is not a worship album — it's a "response to worship album." The twelve tracks go beyond showering the Lord with simple praise clichés by also challenging Christians to take their faith and worship into the world. It's a practical extension to what we sing about in worship. The whole album recalls the "Go where You send me" feel of the band's hit "Hands and Feet." Indeed the response to that song inspired the band to make an entire album devoted to going out into the world and being an ambassador for Christ. That Audio Adrenaline accomplishes this with such seemingly deviant song titles as "Dirty," "Church Punks," and "Start a Fire" is even more delightful.
The theme continues with the radio friendly pop/rock ballad "Go and Be," encouraging listeners to be who they were created to be and to use their gifts to uniquely serve the Lord. "Pierced" is a tender worshipful ballad that is highlighted by a cool gospel choir part near the end. "Strong" is a rock worship ballad, similar to "Man of God" or "Good Life," confidently proclaiming "Here am I, I am Yours, send me" and clinging to God's eternal love to strengthen us. "Leaving Ninety-Nine" naturally expresses the deep and passionate love Christ as an example for us to also seek out the lost.
Worldwide is rounded out by three rockers. The melodic "Miracle" is reminiscent of The Cars or Switchfoot, using clever wording to focus on the change of heart that comes from surrendering our lives to Christ — "I am free for the first time, left my fears behind / In front of me is open sky … everything's different now, now that you've ruined my life." "Worldwide Two" is a completely different song from the similarly titled track that opens the album — it's a little heavier, but it also brings back the salt and light theme. "Start a Fire" is a live track with a strong Bloom influence that challenges listeners to go out and let their light shine. This in itself would be a fine closer, but Audio A also includes a new "Radio Remix" of their hit "Ocean Floor," which has more piano and strings in the mix than the original.
Produced by Jason Burkum (brother of lead guitarist Tyler) and Charlie Peacock, Worldwide sounds terrific. I especially like the developing interplay of the lead vocalists. Mark Stuart's raspy yowls are as strong as ever (reminiscent of Aerosmith's Steven Tyler) and he belts out the rockers perfectly. He contrasts nicely with Tyler Burkum's whinier pop vocal (similar to Kevin Max of dc Talk), which is featured on most all of the album's ballads. Surprisingly, these two blend fairly well together when they have to.
Of course, none of this is really new musically for Audio Adrenaline, who are simply returning to form and doing what they do best. In fact, some fans may rightly complain that the album is rather ballad heavy (especially with five in a row during the album's middle) and that the rockers are a bit skimpy — "Church Punks" is not much longer than ninety seconds, and "Dirty" just barely exceeds three minutes. The quality of what's here is undeniable, however, and the melodies are infectious enough to suggest a number of strong Christian Hit Radio singles. Audio Adrenaline deserves highest praise for communicating their own praise-inspired message instead of catering to industry trends and rehashing today's most popular worship tunes. Top that off with first-rate rock as classic as Bloom and as catchy as Underdog, and you have an album that features Audio Adrenaline at their best.