Worship God
reviewed by Russ Breimeier

Copyright Christianity Today International

2002

1 Feb

COMMENTS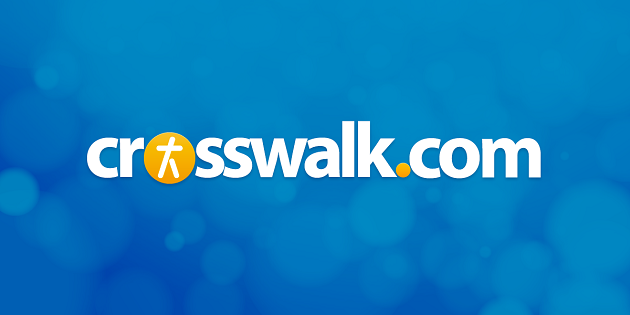 Sounds like … Rebecca tackles seven of her favorite modern worship songs (and a few originals) with her trademark alternative pop/rock sound
At a Glance … not a particularly creative worship project, but the album production and Rebecca's vocals make Worship God an enjoyable listen.
The latest album from Rebecca St. James, Worship God, is something of a milestone for her career. For starters, it's her first album title to exceed one word since her 1994 self-titled U.S. debut. One could also consider it a milestone since Rebecca has been making music now for a little more than ten years (she released Refresh My Heart in her native Australia at the age of 13). In that sense, Worship God is Rebecca's way of exploring her musical influences and inspirations, in this case praise and worship music. Seven of the album's twelve tracks are covers of her favorite worship songs over the years, with four original worship songs written for this album. There's also a remix of her 1998 song "Omega," which originally appeared on the worship album Listen Louder a few years ago. If you're familiar with Rebecca's alternative pop/rock style and can imagine her adapting well-known modern worship songs to it, you know exactly what to expect of Worship God. This is both the album's greatest strength and weakness.
On the one hand, Rebecca's so good at what she does, you can't help but like her versions of these songs. Reunited with producer Matt Bronlewee from her Transform album, Rebecca continues with the formula that's worked so well for her since her 1996 God album — ethereal pop, edgy guitars, programmed effects, lush strings, drum loops, and of course Rebecca's beautiful and passionate vocals. These elements all are used effectively on "Let My Words Be Few," which is different enough from Matt Redman's sparsely arranged original for Rebecca to call it her own. Similarly, Rebecca adds her artistic imprint to Jeremy Casella's "More Than a Watchman" and the classic hymn "It Is Well With My Soul," which she appropriately enough recorded on September 11, 2001 in response to the tragedy. I suppose these two tracks stand out because "More Than a Watchman" isn't as well-known a worship song, and the adaptation of an old hymn to a modern pop sound is always interesting since there's more room for artistic interpretation.
However, Rebecca's familiar sound works against her for most of the modern worship covers. Though Matt Bronlewee and Rebecca clearly made an effort to make the songs sound different from the way they're usually performed, songs such as "God of Wonders" and "Above All" still are very much like the originals, except for the instrumentation. The first radio single from this album, a cover of the widely performed "Breathe," is unique only in that it's slightly faster and features drum loops and keyboards. "Better Is One Day" is also faster than the way it's usually done, and the rhythmic percussion of the song is replaced with an arrangement that sounds too much like Rebecca's "Go and Sin no More." Likewise, as good as her cover of "It Is Well" is, it comes across as another version of her previous hit "Pray."
I know Rebecca's motivations for making this album were pure, but Worship God comes across as a little unnecessary in a market over-saturated with modern worship projects. How many versions of "Breathe" and "God of Wonders" do we really need? Besides, Rebecca is certainly no stranger to writing worship music. Most of her hits over the years are perfectly suited for worship: "God," "Pray," "Carry Me High," "Merciful God," "My Hope," "Abba," and "Speak to Me" to name a few. It's no surprise then that I consider the best tracks on Worship God to be her original songs. "Quiet You With My Love" and "You" both are easily adaptable for youth worship services. I particularly enjoyed "Song of Love" (textbook Rebecca St. James) and "Lamb of God" (especially for the heavy use of vintage synthesizers).
Just as Michael W. Smith's recent Worship album sparked interest in contemporary worship for adults, Worship God is sure to find an audience with teens and young adults who long to become closer to the Lord through music. It is certainly an enjoyable worship project, but it could be so much better. Rebecca seems to be going through the motions on this album, and I think it would have helped tremendously if she'd written more original songs for this album, or if she'd experimented with her sound some more. She's clearly capable of more, as evidenced on her Christmas project, which featured some truly adventurous covers of classic songs. If nothing else, I think this might have been more effective as a live album. We would have heard essentially the same arrangements with Rebecca demonstrating her abilities as a worship leader, leading an audience as passionate as she is about worshipping God.