Worship Leader Darlene Zschech Turns World Changer on New CD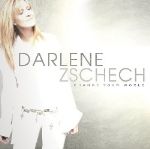 As an artist, Darlene Zschech has gained worldwide recognition as one of the pioneers of the contemporary worship movement, heading the worship team at Hillsong Church in Sydney, Australia, and contributing classics like "Shout to the Lord" to our modern worship repertoire. But Zschech is the last one to talk about any kind of accolades or success. She's much happier to stay under the radar when it comes to titles or awards.
"This is so not about me," she says emphatically. "I just want to do what God would have me do to make a difference."
With her newest solo project, "Change Your World," Zschech is committed to make a difference. The pop-flavored title cut is really a call to action for Christians everywhere to "do their part" wherever they are. It's an idea she has put into action through a new global endeavor she and her husband, Mark, have initiated called "Hope: Rwanda," an organized effort to bring hope to the people of that African nation (for more info go to HopeRwanda.org).
Her solo projects take a slightly different turn than the worship music most people have come to expect from Zschech. It's an opportunity (she calls it "my little hobby") for her to write and record songs that more personally reflect her life and growth. "Change Your World" features songs of encouragement, like "Never Give Up" and "Miracle," along with songs of introspection, such as "Where Would I Be." Of special note is the album's closing track – Zschech's new arrangement of Michael W. Smith's "Agnus Dei."
Bottom line: this self-proclaimed "ordinary person" continues to do extraordinary things.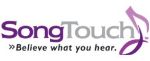 © 2005 SongTouch.com. All rights reserved. Used with permission. Shop for gospel music and Christian church music downloads at SongTouch.com.



Watch the latest Darlene Zschech music videos on her official Godtube.com artist page!