Worship: Not Just for Grown-Ups
reviewed by Russ Breimeier

Copyright Christianity Today International

2002

1 Jan

COMMENTS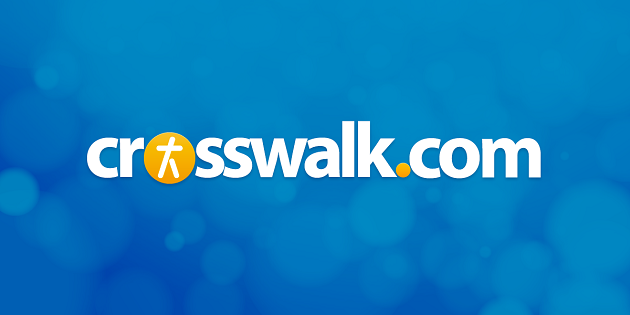 Music can be a great vehicle for kids to learn some of their very first spiritual truths and Scripture verses. Conversely, the church can be a great place for children to get a jump on their musical development. I attribute most of my earliest music education to singing along with the hymns, participating in the children's programs, and eventually joining the choir and praise team at my church. So if you or your kids enjoy music, get involved today! There's so much to be gained spiritually and artistically by getting involved in your church music program, regardless of age or whether you're singing from the choir loft, stage risers, or in a pew with the rest of the congregation.
With worship music surging in the Christian music industry, there are many opportunities for kids to appreciate praise music at an early age. Sure, kids love the fun cartoonish stuff such as VeggieTales, Gnoo Zoo, and Miss Pattycake (anyone remember Music Machine or Bullfrogs & Butterflies?). But I want to alert kids and parents to the many different worship albums available these days for the younger generation. I'm sure there are plenty of kids' albums that highlight favorite hymns or contemporary classics such as "Seek Ye First" and "Pharoah Pharoah." But because of the recent modern-worship explosion in Christian music, there are also plenty of albums available designed to introduce the worship music of today (and tomorrow) to kids. Here's an introduction to a few of the best:
for introducing kids to the popular worship songs of today, you just can't beat Integrity's popular Shout to the Lord Kids series. The worship-focused record label released two twelve-song albums last year, and both are packed with as many favorites as a WoW Worship or Songs 4 Worship collection. The only difference between these albums and other well-known worship compilations is that the arrangements are transposed to a comfortable range for kids' voices and you can hear kids singing on the album along with the band. Beyond that, the worship leaders and the band are what you hear on most other modern-worship albums.
There are lots of resources associated with these albums since they were created in conjunction with KidStuf and Upstreet Kids, two ministries that focus on bringing parents and children together in worship of the Lord. That's exactly what these two albums accomplish — kids will appreciate the young voices on the album, and the production is good enough for adults to listen without sacrificing their personal tastes. Both albums are equally good. The first one (red) features "Shout to the Lord," "Forever," "Open the Eyes of My Heart," "So Good to Me," and "Every Move I Make." Personally, I preferred the second one (blue), which includes "In the Secret (I Want to Know You)," "Trading My Sorrows (Yes Lord)," "Awesome God," "You Are My All In All," and "Worthy of My Praise."
if you're looking for something even more adventurous, check out the newest releases from Vineyard Music Group, Great Big God and Fruit of the Spirit. If you're familiar with previous Vineyard releases, such as the well-known Hungry album or the Winds of Worship series, then you have an idea of what to expect. Both albums have that distinct Vineyard feel, with a more simplistic and fun approach. Of the two, Great Big God is the more mature of the two. Recorded by the Vineyard Music UK worship teams, many of the songs seem as though they can be used for adult services, but are included here because kids are singing along. There are plenty of worshipful ballads and standard praise songs ("Jesus Come" almost sounds like a carbon copy of Vineyard UK's "Who Is This"). There are still plenty of fun songs for kids, such as the clap-along tune "Man Looks on the Outside" or the goofy latin sound of "Your Love Lasts Forever." I've always thought Delirious' "Happy Song" would work well for kids, and sure enough, "I've Got That Joy" has the same exciting country two-step sound that kids will love to bounce to. Likewise, a sure favorite will be "Sometimes I Feel Afraid," which goes from a sweet, slow melody on the fearful verses to a raucous punk / polka chorus on the encouraging chorus — reminds me of Veggie Tales' "God Is Bigger Than the Boogeyman."
I think kids will readily embrace the newly released Fruit of the Spirit: Kids in Worship from Boise, ID. As long as kids don't get freaked out by the bizarre-looking cover, there's plenty of fun, variety, and worship to be found on this album. The project is sprinkled with a few songs that appeal to worshippers of all ages (though there are kids singing along on these songs as well), and these particular songs aren't going to be easy for kids to learn right away. By contrast, "Lord You Love Me" and "The Blessing" are designed to sing along to immediately with the call-and-response echo structure. "Smile on My Face" is the sort of Sesame Street / Barry Manilow song that appeals to kids because of the simplicity. But for real fun and variety, kids will love to jump around to the Cajun zydeco feel of "Happy," the bouncy ska of "Run Run Run," the funky rap of "U R the 1 4 Me," and the aggressive rock attitude of "Gotta Get It." And adults will love to sing along to "Yes Lord," which has the same feel as Elton John's "Crocodile Rock." There's a Chris Rice kind of charm to this album, and I think kids and adults will have a lot of fun singing along to it.
One more thing — for whatever the reason, kids' albums are more modestly priced (around $10 each for the above mentioned recordings). These are great ways for you to help introduce a new children's ministry to your church, but more importantly, they'll help establish in your kids an early love for music, worship, and their Savior