Worship Stirs the Heart on Phil Wickham's Debut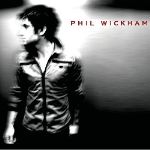 Artist: Phil Wickham
Title: "Phil Wickham"
Label: Simple/INO
If the front man of MercyMe lauds a new artist's work as "the most refreshing music I've heard in years," then one would be wise to stop and take notice. The music of 21-year-old Southern California native Phil Wickham has been described by Bart Millard as just that – refreshing. Millard and renowned producer Pete Kipley (MercyMe, The Afters) signed Wickham to their INO imprint, Simple Records, making Wickham the second signing to their label and the opening act for MercyMe's highly anticipated fall tour.
The exclusive vibe the self-titled album puts out is one of worshipful reverence, but not in the traditional sense. With his influences dating back to his parents' tenure as a part of the Jesus Movement in bands The Way and Parable and with tunes reminiscent of Coldplay, there's a beautiful simplicity that makes Wickham's album truly unique. The lyrics are vertical in nature, with the majority of the tracks being completely acoustic, stripped and raw with little or no help from BGVs. But perhaps that is what makes this debut so inviting. The ease with which the emotive lyrics drip off Wickham's tongue really draws the listener in.
The first single, "Grace," serves as a desperate plea to God for His grace to cover humanity and also sets the incredibly emotional tone for the rest of the disc. While there is not a definite theme that runs throughout the album, haunting melodies, with Wickham's unforgettable vocals, make stand-out cuts such as "Mystery" and "I Adore You" sound both magical and intense.
The lyrics show a depth behind them that makes listeners see that Wickham is wise beyond his years. For instance, in the shimmering, "I Adore You," Wickham writes, "Mercy falls from your heart down on me/ Glory streams from your face so lovely/ A million words could not express your holiness/ I adore you, I adore you." The imagery that Wickham uses on songs such as the carousel-inducing dizziness of the album closer, "Holy, Holy, Holy," engages the listener with Wickham painting vibrant word pictures, crooning, "Lightning breaks around your throne/ Streams of Glory bursting from your robe/ You are the God in Heaven."
The only downfall to the album is that the emotive power of the music takes over after multiple listens. The lack of differentiation makes it hard to define what track you're listening to at any given time. Plus, if it's rockin' worship you long for, you won't find much upbeat music on this disc. But that's not exactly what Wickham sought to accomplish here. He was after the sublime, unique, lyrical depth that can normally only be found among seasoned writers, and Wickham definitely achieved his purpose.


© 2006 CCM Magazine. All rights reserved. Used with permission. Click here to subscribe.


Check out Phil Wickham music videos at Godtube.com.