Woven & Spun
reviewed by Russ Breimeier

Copyright Christianity Today International

2002

1 Sep

COMMENTS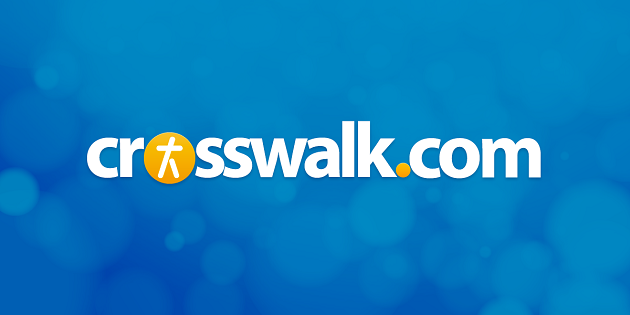 Sounds like … the honest and intelligent lyrics you've come to expect from Nichole, matched with a routine Christian adult contemporary sound
At a Glance … Nichole's words are as thoughtful and inspiring as ever, but despite some benchmark songs, her music takes a disappointingly bland turn for much of Woven & Spun.
If you asked a number of Christian music industry insiders about important songwriters who have emerged in the last five years, Nichole Nordeman's name surely would come up from most of them — and for good reason. Nichole's lyrics display remarkable insight and honesty. She's thoughtful, but she knows how to tug at your heartstrings at the same time. This is probably why her music's appealing to critics and audiences alike. On top of that, she's pretty savvy when it comes to writing music. 1998's Wide-Eyed is one of the best debuts I've ever heard, showcasing a remarkable range of passionate anthems and tender ballads. Sure, nearly all Christian music fans are familiar with hits "To Know You," "Who You Are," and the title track, but I also loved the gutsy commentary of "Is It Any Wonder?" and the extremely artful music (and lyrics) of "Anyway." Her second album, the 2000 release This Mystery, lacked the slightly alternative punch of her first album, though "Tremble" furthered that sound. However, whatever the album may have lacked in edge was compensated for with emotional impact. "Every Season" remains one of her most moving songs about life (and death), and few remain unmoved after listening to "Why" for the first time. If you're at all familiar with these songs, you're probably nodding your head in agreement by now. Hence why Nichole's third effort, Woven & Spun, is so anticipated. I could tell you before listening to it that it'll sell strongly from the start.
If you can understand my appreciation for Nichole as a fan, then perhaps you'll also understand my disappointment with Woven & Spun. The album follows a natural progression in musical sound established by her previous albums. Wide-Eyed dealt with faith struggles and coming to grips with God's love for us, and it was matched to Nichole's most passionate and edgy music to date. This Mystery had a softer touch, still fairly passionate but not edgy at all, reflecting the themes of understanding the nature of God. With Woven & Spun, Nichole decided to take the focus off herself and instead write about God's goodness. Sure enough, Woven & Spun is quite different musically from Wide-Eyed and will appeal to those who liked the soft adult contemporary songs found on This Mystery.
Not that there's anything wrong with soft adult contemporary, but you'd think Nichole's music would somehow still sound interesting. As produced 50/50 by Mark Hammond (who produced her previous two albums) and Charlie Peacock, however, much of Woven & Spun is surprisingly bland sounding. In a few cases, I'd even go so far as to say the music sounds tired and lacks passion altogether. "Mercies New" plods along at a sleepy bounce and features a rather pointless cameo duet with Bebo Norman. Despite a smart message of unconditional acceptance by God, there's nothing in "Take Me as I Am" that demands your attention. "Never Love You More" is one of the album's few truly upbeat tracks, but it's sound is nothing more than old tracks by Cindy Morgan or Point of Grace. The worst example on the album is an inexplicable cover of Peter Gabriel's classic, "In Your Eyes." I know I'm not alone in thinking that if you're going to remake a song, especially a beloved classic such as this, you have to make it worthwhile. Change the arrangement, record it with a modernized sound, give a knockout performance – anything. There's nothing interesting about this new version, a faithful arrangement of the song set to the usual programmed Christian pop instrumentation. I think this is all the more discouraging because I'm certain Nichole and Charlie both are capable of an incredible arrangement of this song.
Thank heavens Woven & Spun is balanced with some truly outstanding pop songs as well as Nichole's lyrical prowess. The album's first single, "Holy," comes close to the passionate pop of Wide-Eyed. It's tempting to view it as a simple worship song, but that's only half right. In the verses, Nichole brilliantly reminds us that for all our struggles and efforts, God simply wants our love and devotion, which she then offers after smoothly transitioning into the chorus. The pleasant pop of "Even Then" relates the insecurities and expectations Nichole now faces as a highly acclaimed Dove Award winning songwriter, using it as a platform to tell of Christ's love for us despite our imperfections: "I do the best with what I've got and hope that no one knows / That I strain to see how high I can try to stand on these toes until I'm measured / But you know better." In "Legacy," Nichole humbly accepts the praise and accolades, but expresses a desire to make a more permanent and lasting mark on the world: to be known as a loving child of God. I love how she acknowledges God's sovereignty and Jesus as the One who brings order to all chaos in "Healed": "We stutter and we stammer, 'til you say us / A symphony of chaos 'til you play us / Phrases on the pages of unknown / 'Til you read us into poetry and prose."
I'm saving three of the album's best tracks for last. "My Offering" is a beautiful praise anthem that blends contemporary worship with traditional church by preceding the song with the "Doxology" and concluding it with nods to the hymn "All Creatures of Our God and King," a prevalent theme of the City on a Hill: Sing Alleluia album on which she participated. "Gratitude" is an exceptional piano ballad of thankfulness that's perfect for the Thanksgiving holiday, reminding us to be grateful in all circumstances: "We are blessed beyond what we could ever dream in abundance or in need / And if you never grant us peace (but Jesus, would you please … )." Then there's "I Am," which surely will be the album's highlight with a stirring and lush arrangement that recalls "Every Season," if you need a comparison. It literally blows away every "you were always there for me" song ever written, personalizing the heavenly Father as Nichole's ever present source of comfort. God's always there for every scraped elbow, every monster under the bed, every failed romance right up to our wedding day, and beyond.
In the press materials, Nichole talks about how writing meaningful songs about God is a lot harder than you'd think. She suffered a sort of "God block" in trying to come up with original expressions of God's goodness, which I can imagine is a lot harder than writing about yourself (especially if you want to remain true to that word "original"). As a lyricist, Nichole succeeds spectacularly on Woven & Spun, particularly on the songs she wrote by herself; you won't usually find this much insight in songs that focus on God's goodness. Unfortunately, the music has slipped a little as a consequence. I've heard some describe this new album as "more musically accessible," which surprises me. Nichole has always been a pop artist, which by definition makes her widely accessible. I'm sure a good number of Nichole's fans will embrace the familiar Christian pop sound of this new album. I cannot in good conscience call the total project her best work to date, but there are still a handful of songs on Woven & Spun that firmly establish Nichole Nordeman as one of Christian music's strongest songwriters.