WoW Gospel 2003
reviewed by LaTonya Taylor

Copyright Christianity Today International

2003

1 Feb

COMMENTS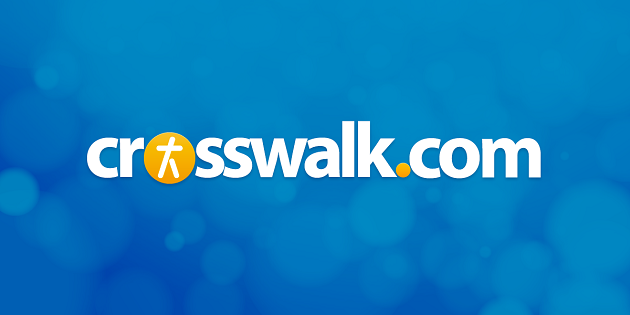 Sounds like … a double-disc compilation of gospel music's most recent offerings
At a Glance … this year's "state of the industry" compilation is diverse and pleasurable, if a bit skewed toward more traditional gospel music
Some of my most cherished childhood memories are of Sunday mornings when my family was preparing for church. I remember the smell of breakfast wafting upstairs, the stiffness of spray-starched pinafores, the young-lady-don't-tear-a-hole-in-these itchy stockings, and the mad rush to be on time for Sunday school.
My favorite part of Sunday morning, though, always involved the music. The local R&B station devoted a few hours (always those before the 11:00 church service that was traditional in black churches) to gospel music. My parents would tune in, and during that time, our weekday contemporary gospel fare was replaced with James Cleveland and The Mighty Clouds of Joy in an attempt to take our souls "back to the old landmark" before we took them to church. As a result, gospel music (in its various forms) is my "first love" – the music I know best and enjoy most.
That's why I look forward to Verity's WoW Gospel compilation each year. This grouping of offerings from Verity, EMI, and Word artists is a great way to update my collection, keep an eye out for up-and-coming artists, hear music from releases I may have missed, and commemorate the year's best tracks from the most popular gospel artists.
This year's compilation features several traditional gospel offerings — from artists such as Shirley Caesar, the Mississippi Mass Choir, Dottie Peoples, Norman Hutchins, the incomparable Twinkie Clark, and Keith "Wonderboy" Johnson — that give the album a "down-home" flavor. In fact, much of the album might be seen as a "Who's Who" of traditional vocalists and musicians. The Canton Spirituals' "Drug Me" and "People Get Ready" from the Blind Boys of Alabama cover the quartet-style tradition.
There are an increasing number of praise and worship tracks this year, in keeping with the genre's growing prominence within gospel music. "Praise the Lord With Me" from T.D. Jakes' Woman, Thou Art Loosed album, Judith McCallister's "O Give Thanks," Donnie McClurkin's reflective "I'll Trust You Lord," and Marvin Sapp's "Standing on the Rock" from his album Believe are among these.
Newcomers Smokie Norful and JoAnn Rosario each contribute a strong track from their solo debuts. Tonéx's "God Has Not 4Got," Fred Hammond's "That Ain't Nothin', " Antonio Phelon's "Dayz of My Life," and Deitrick Haddon's "Anyhow" are strong contributions from the Gospel R&B-flavored category. Take 6's cover of "Takin' It to the Streets" provides vocal jazz flavor, and Richard Smallwood's "Anthem of Praise" hints at the rich classical/choral tradition that's sometimes overshadowed by the traditional gospel choir.
In past years, artists seemed to fall more closely on either the traditional or contemporary side. Indeed, in past years, one of the CDs in the two-CD set has favored one or the other. This year, that distinction isn?t as clear, both in selection of artists and in the way contemporary and traditional selections are spaced on the album. For example, Hezekiah Walker, Donald Lawrence & The Tri-City Singers, and Brent Jones & The TP Mobb appear on this year's compilation. To me, these groups, which tend to appeal to traditional and contemporary fans, are difficult to categorize.
While I'm not sure of the reasoning behind each selection (for example, the album includes James Cleveland's "What Shall I Do" from a tribute album), I found it to be a satisfying and fairly comprehensive collection, with one glaring omission: the success of the gospel girl group. Mary Mary, Trinitee 5:7, and Out of Eden each released strong albums this past year, but none of them appear on WoW Gospel 2003.
All in all, though, this collection, though skewed slightly toward "Sunday Morning Music," is worth the time and money. It's a good gauge of where gospel music is today: the lyrical content is firmly rooted in tradition, but there's plenty of room for growth and variation within and between musical genres.