WOW Hits 1
reviewed by Russ Breimeier

Copyright Christianity Today International

2008

1 Apr

COMMENTS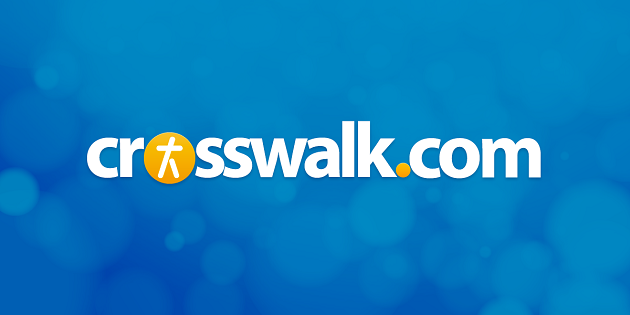 Sounds like … recent pop, rock, and worship hits from the likes of Casting Crowns, David Crowder Band, tobyMac, Chris Tomlin, Skillet, and Point of Grace, plus a new song by Michael W. Smith and bonus tracks from new artists.
At a glance … the bestselling WOW series is reinvented to offer more timely music more frequently, but it remains to be seen if that will truly reflect current hits and the diversity of Christian pop and rock.
Track Listing
So Great—Michael W. Smith (with Israel Houghton and Christy Nockels)

Give You Glory—Jeremy Camp

East to West—Casting Crowns

Everything Glorious—David Crowder Band

Tunnel—Third Day

Amazing Grace (My Chains Are Gone)—Chris Tomlin

All the World—Point of Grace

Here's My Life—BarlowGirl

I'm for You—tobyMac

The Older I Get—Skillet

Give Until There's Nothing Left—Relient K

Miracle of the Moment—Steven Curtis Chapman

In Wonder—newsboys

I'm Not Who I Was—Brandon Heath

You Are Everything—Matthew West

Give Me Words to Speak—Aaron Shust

God in Me—Daniel Doss Band

I'll Stay—Cadia

Love Is Here—Tenth Avenue North
I've been saying for years that the WOW series has grown irrelevant with song selections more political than pertinent to the current music landscape. Finally, the creators have made a valiant effort to fix that. No longer will there be an annual double-disc released in the fall. Instead, we'll see three single-disc collections release throughout the year, starting with WOW Hits 1. (It's unclear yet whether the titles will merely be sequential now, such as WOW Hits 4 in April 2009 and WOW Hits 12 in Fall 2011.)
The new system does at least succeed in offering more timely hits, from Casting Crowns and Chris Tomlin? to David Crowder Band and Skillet. If radio relevance is the goal, then it's hard to fault what's here. Though Brandon Heath's "I'm Not Who I Was" and Jeremy Camp's "Give You Glory" are from albums that released in 2006—and Third Day's "Tunnel" from their 2005 record—all were prominent hits in the latter half of 2007. And besides, the WOW title is conveniently no longer bound by time constraints.
WOW Hits 1 also packs 78 minutes by introducing three new artists, one from each of the three big Christian labels— Daniel Doss Band from EMI, Cadia from Word, and Tenth Avenue North from Provident. Yes, it's purely promotional, but now 9 new artists are featured through WOW every year, and that's still useful. Perhaps the biggest draw for this edition of WOW is the inclusion of "So Great," Michael W. Smith's new single, which also features Israel Houghton and Christy Nockels. As the first song from the much-buzzed about Compassionart sessions, I can't quite call it "Song of the Year" just yet, but it's a worshipful power ballad that's simple enough to learn for churches to embrace worldwide.
The reinvented WOW doesn't solve all of its problems. "Today's top Christian artists" are not necessarily "today's best," especially when smaller and independent artists are ignored in favor of exclusively promoting the rosters of the biggest labels. For that matter, if top-sellers like Casting Crowns, Chris Tomlin, and Third Day are featured on every WOW album as they release new radio singles, then that can very quickly grow old and predictable. Also, buying three CDs for as little as $12 each costs more than buying a double-disc set for as much as $18; WOW's greatest obstacle remains buying the songs you want a la carte via iTunes. As a more current snapshot of Christian pop/rock, WOW Hits 1 is certainly an improvement over weaker entries in the series, but time will tell whether or not the changes will matter in the increasingly digital music market.
Copyright © Christian Music Today. Click for reprint information.