WoW Hits 2002
reviewed by Russ Breimeier

Copyright Christianity Today International

2001

1 Jan

COMMENTS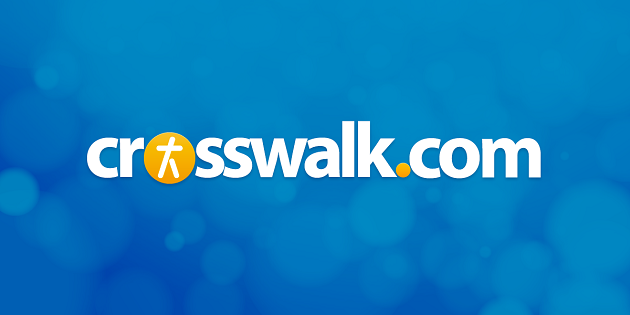 Sounds like … a collection of the best music from Christian artists this past year … or is it next year?
At a Glance … the WoW collections are always a great way to sample what's popular in Christian music these days, though the song selections are very odd this time around.
It's that time of year again. Another WoW release, specifically WoW Hits now that there are so many different WoW compilations available (WoW as in "Wow, there are a lot of WoW compilations!"). The eternal question with WoW Hits is how do the songs get chosen? Last year's collection was the first under the new WoW Hits name, and it reflected that with the inclusion of popular songs from the past year, regardless of whether or not the artist was well known. As always, WoW Hits 2002 is a mixed bag of songs that belong on this collection (in my opinion) and many others that left me scratching my head at their inclusion. Is this a collection of the best-selling artists? Are these the year's past hits? Or is this simply a way to create awareness of new albums yet to be released?
Many of the songs are rightfully included due to lots of radio play and attention — they truly are the hits of the year. There's FFH's "Watching Over Me," "Joy" from the Newsboys, Plus One's "God Is In This Place," "Begin With Me" from Point of Grace, Shaun Groves' "Welcome Home," and Rebecca St. James' "Wait for Me." (I predict that one of the latter two will win the Dove Award for Song of the Year.) Stacie Orrico's "Genuine," Rachael Lampa's "You Lift Me Up," Tait's "All You Got," and Jaci Velasquez's "Adore" are also fair inclusions. Then there's Audio Adrenaline's new single "Beautiful," from their upcoming Lift album, which has only recently been added to radio playlists — but I guess it qualifies.
Some songs on WoW 2002 certainly qualify for inclusion, though they weren't exactly smash successes of the year. It seems a little premature to include Joy Williams' "Serious" and Jump5's "Spinnin' Around." No doubt their inclusion is at least half due to promotion, but it seems wrong to include them as major hits and relegate three of the year's best artists to hidden bonus tracks - Andrew Peterson's "Isn't It Love," downhere's "Protest to Praise," and The Elms' "Hey, Hey." In a sense, the WoW albums are all about promotion, so I think it makes sense to promote newer artists … provided that the songs (or the albums) are truly hits. This makes some of the exclusions to WoW Hits 2002 all the more startling. Where's P.O.D.'s "Alive"? What about Sara Groves's "Generations" or "The Word"? PFR's "Missing Love"? Matt Brouwer and Superchic[k] also received considerable airplay. Shouldn't the WoW series be more "hit-focused" now that they've changed the name?
And then there are odd inclusions. There are a slew of artists on this album who rightly deserve to be included on WoW Hits 2002, but they're represented by songs that are so new, their albums are yet to be released. Including a few future hits is okay, but there are more on this album than on any previous WoW compilation. Instead of Bebo Norman's hit single "I Am," we have "Cover Me." How about Steven Curtis Chapman's #1 smash "Live Out Loud" and True Vibe's "Now and Forever?" Sorry, we've got "This Day" and "Jump, Jump, Jump" from these guys instead. For Avalon, they could have included their huge hit "The Glory" or the lesser hit "Make It Last Forever," but instead they opted for the current single, "Wonder Why." Caedmon's Call could have been represented by another single from their acclaimed Long Line of Leavers album, or else the current single "Who You Are"-instead, we have the possible future hit "We Delight." ZOEgirl has had a pretty good year with singles, but they've included "Dismissed" from their upcoming Life album instead. Perhaps the most stunning examples are Mark Schultz and Jennifer Knapp, two artists with stellar track records for radio this past year. Instead of including any of their numerous hit singles from the year, the labels have decided to include new songs that are only now beginning to receive airplay.
Desperate to include Jars of Clay and Sixpence None the Richer somehow, both of whom are planning to release albums in the spring, WoW Hits 2002 includes "With Every Breath" from City On a Hill, a duet between lead singers Dan Haseltine and Leigh Nash. Was this even a single on the radio? Probably the silliest inclusion on this album is Michael W. Smith's cover of the worship song "Breathe." His Worship album has two perfectly good songs to include on WoW Hits 2002 — his own newly penned "Purified" would qualify as a future hit, and his cover of "Above All" is currently a hit single on Christian adult contemporary. "Breathe" is not his song, nor is it likely to become a single in the months ahead. It's a beautiful worship song, but it's on just about every worship CD released this year. WoW doesn't need to put key artists such as Michael W. Smith on an album to sell copies. It has become its own brand name, as inflential as the mainstream NOW series on which it was modeled.
Given the confusing song selections, I can only conclude that WoW Hits is less about recognizing the best in the year's Christian music and more about promoting the biggest Christian artists (who, by the way, no longer need the promotion!). Including "future hits" is a little like putting the cart before the horse. If you have any doubts that WoW is about self-promotion, then marvel at the inclusion of "Different Now" by Out of Eden, from their yet-to-be-released album, which begins with Out of Eden shouting out their props to WoW 2002. Despite all of this, I like the continued improvements to the collection's packaging, especially the song explanations written by the artists. The song selection process for WoW Hits may be more questionable than ever, but there's no denying the quality of the Christian artists on this compilation, which makes this just as good an introduction of Christian music to the uninitiated as any other.