WoW Hits 2004
reviewed by Russ Breimeier

Copyright Christianity Today International

2003

1 Oct

COMMENTS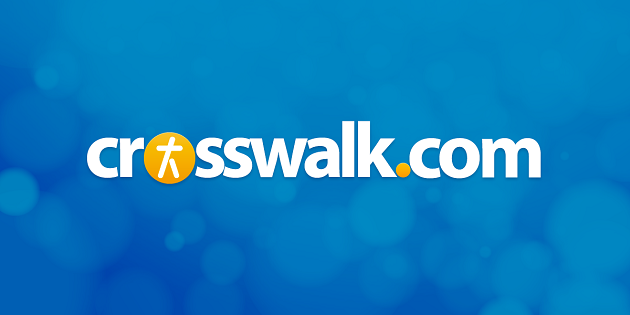 Sounds like … a collection of pop and rock favorites in Christian music, much like the popular NOW series in secular music
At a glance … aside from a few eyebrow-raising exclusions, WoW Hits as usual does a fine job of summarizing the past year's biggest hits in Christian AC and CHR
The annual
WoW Hits
CDs, chronicling each year's biggest artists, are one of the most successful Christian music series of all time, collectively selling more than 12 million units since their 1995 debut. The
WoW
CDs have helped introduce consumers to the genre; according to the American Research Group, 74% of
WoW
buyers have gone on to buy an album from an artist featured on the disc.
Some previous compilations have faltered, but WoW Hits 2004 is much better at including true hits from Christian adult contemporary, pop, and rock radio over the last year. Obvious examples include Newsboys' "He Reigns," Nichole Nordeman's "Legacy," Bebo Norman's "Great Light of the World," Jars of Clay's "The Valley Song," Relient K's "Getting Into You," Kutless's "Run," Audio Adrenaline's "Pierced," Michael W. Smith's live cover of "Lord Have Mercy," Rebecca St. James's "I Thank You," and Jeremy Camp's "I Still Believe." I'm especially impressed by the inclusion of Point of Grace's "Day by Day," the only new track on their recent hits album.
The project also deserves praise for including big hits from artists who've enjoyed mainstream success—like Sixpence None the Richer ("Breathe Your Name"), Amy Grant ("Simple Things") and 12 Stones ("The Way I Feel"). Perhaps most remarkable is the inclusion of Stacie Orrico's "Stuck," a huge hit on mainstream radio and MTV with minimal Christian airplay. "Stuck" is about a strained boy-girl relationship; there's little "spiritual" about it. Props to WoW for including it, because it was certainly one of the year's biggest hits from one of Christian music's brightest young stars.
Including "Stuck" goes against a WoW tendencey towards ignoring an album's biggest hit, opting for a lesser song instead. Part of that is to keep consumers interested in buying the artist's album, not just the "one big hit" as part of the WoW CD. That thinking would explain the continued exclusion of MercyMe's "I Can Only Imagine." The smash hit, from the 2001 CD Almost There, was huge on Christian radio in 2002, but didn't make WoW's year-end list. This year, the song remained a Christian radio staple and also became a smash mainstream hit, but it's again omitted from WoW's lineup. Still, WoW Hits 2004 appropriately includes MercyMe's "Spoken For," from its 2003 CD by the same title. WoW's tendency to exclude the huge hit might also apply to Steven Curtis Chapman; "All About Love" enjoyed Christian radio success, but "How Do I Love Her" is enjoying success in multiple radio markets. Or what of Joy Williams? "By Surprise" is indeed a fun rocker, but "Every Moment" was her first No. 1 single.
More surprising are the exclusions. Paul Colman Trio has enjoyed great Christian radio success, so it's strange that "Run" or "One" wasn't among the 33 tracks. Especially puzzling is the absence of Switchfoot, after the strong success of singles like "Meant to Live" or "More Than Fine." What gives?
It's because WoW Hits is primarily a marketing tool, not necessarily an accurate representation of the year's biggest hits. Artists are typically included not for their hits, but for who they are. I love Chris Rice's album, but is "The Other Side of the Radio" one of the year's biggest songs? A live rendition of Third Day's "Nothing Compares" (from Offerings II) is included, even though it's two years old; why not include their hit rendition of Waterdeep's "You Are So Good to Me" from the same album? For that matter, why is the two-year old single "Sing Alleluia" from the City on a Hill album of the same name featured? Surely not to promote that older City on a Hill CD when there's a new one available, but perhaps to include best-selling Jennifer Knapp on the collection?
If there's any doubt about WoW Hits as a marketing tool, you need only note that the 2004 edition also includes "future hits" from established artists and lesser hits from rising stars. You can hear cuts from brand new albums by Mark Schultz, ZOEgirl, and Jump5 currently on the radio, as well new songs from the spring projects of toby Mac and Out of Eden. As for the rising stars, it's appropriate enough to include Warren Barfield's "My Heart Goes Out," but Across the Sky's "Masquerade" and Lil' iROCC Williams' "All My People" both seem iffy choices. (Personally, I'd like to see WoW do a Best New Artists CD each year, featuring these up-and-comers and others.)
Despite WoW's tendency to keep supporting the same Christian artists year after year, there's no denying the success and appeal of this marketing tool and what it's done to promote the genre. For what it is, WoW Hits 2004 generally gets it right.