WOW Hits 2005
reviewed by Russ Breimeier

Copyright Christianity Today International

2004

1 Oct

COMMENTS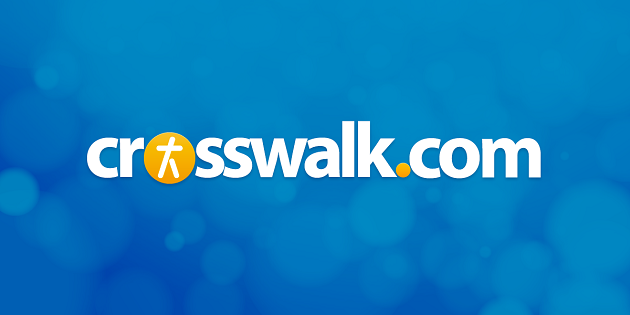 Sounds like … several of the most popular pop/rock hits from the last year, and a few that are just now hitting radio
At a glance … these compilations always have a few inclusions and exclusions that leave people scratching their heads, but this is a generally strong entry in the best-selling series, and a good way to introduce people to the Christian music scene
Track Listing
Disc One
Here with Me—MercyMe
All Things New—Steven Curtis Chapman
Who Am I—Casting Crowns
You Are My King (Amazing Love)—Newsboys
More—Matthew West
You Raise Me Up—Selah
Letters from War—Mark Schultz
Unspoken—Jaci Velasquez
When I Fall—Rachael Lampa
Ready to Fly—FFH
Disappear—Bebo Norman
You Were There—Avalon
Everyday People—Nicole C. Mullen
There's Only One (Holy One)—Caedmon's Call
Untitled Hymn (Come to Jesus)—Chris Rice
Pray—Darlene Zschech
Disc Two
Right Here—Jeremy Camp
I Believe—Third Day
(There's Gotta Be) More to Life—Stacie Orrico
Gone—tobyMac
Sea of Faces—Kutless
Blessed Be Your Name—Tree63
Never Alone—BarlowGirl
All I Need—Bethany Dillon
Glory Defined—Building 429
Show You Love—Jars of Clay
Open Skies—David Crowder Band
Grace Like Rain—Todd Agnew
Beautiful Name—ZOEgirl
Leaving 99—Audio Adrenaline
Whatever It Takes—Nate Sallie
WOW Hits 2005 marks the tenth installment in the best-selling series of annual compilations, offering an economical way to acquire the radio hits. However, there's also been a struggle between historical accuracy and music marketing. The WOW titles suggest these are next year's hits, but they're largely comprised of this year's hits, and some are taken from CDs released in 2003.
Getting past the semantics, the 2005 edition of WOW Hits does feature most of the biggest Christian radio hits over the last twelve months, including MercyMe, Stacie Orrico, Jeremy Camp, Chris Rice, Jars of Clay, Mark Schultz, and Selah. "Future hits" are also kept to a minimum, including only a few inevitably popular songs from tobyMac, Caedmon's Call, and the new #1 hit from Steven Curtis Chapman.
This collection also focuses on new artists more than before, appropriately including Building 429, Matthew West, Bethany Dillon, and BarlowGirl. But a song from Nate Sallie's generally overlooked June 2003 debut? How'd that happen? It's also odd that 2004's breakthrough singles from Casting Crowns and Todd Agnew-"If We Are the Body" and "This Fragile Breath"-were overlooked for their newer singles.
Note the absence of mainstays like Michael W. Smith, Amy Grant, and Rebecca St. James-three artists who could've been included for their popularity, yet wisely left off because they didn't offer the strongest material this past year. The most notable exclusion is Switchfoot, though something in their agreement with Columbia Records likely prevents it. Still, why not include Delirious, Pillar, Skillet, and Shane & Shane instead of Darlene Zschech, Jaci Velasquez, and Audio Adrenaline?
Questions of accuracy and comprehensiveness aside, this is a strong WOW collection, offering a reasonable snapshot of the last year and a current introduction of what Christian music has to offer.