WoW Worship [Yellow]
reviewed by Russ Breimeier

Copyright Christianity Today International

2003

1 Mar

COMMENTS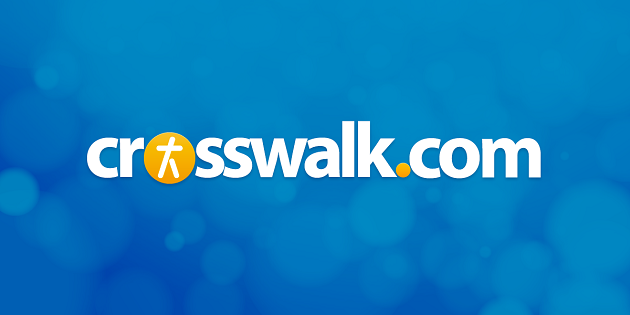 Sounds like … a collection of modern worship favorites, some familiar and some new, coated in a glossy contemporary pop sheen and performed by your favorite Christian artists
At a Glance … any proponent of modern worship already has most of these songs on one album or another, but the quality of the songs and production of what's included is undeniable
Taking a cue from the success of the WoW Hits series that began in the mid-'90s and the runaway popularity of modern worship in recent years, the industry's top record labels teamed up to start the WoW Worship series in 1999. The double-disc compilation featured thirty of the world's most popular worship songs according to Christian Copyright Licensing International (CCLI), which oversees licensing of worship songs to churches. It became an instant hit, followed up with two more best-sellers, 2000's WoW Worship [Orange] and 2001's WoW Worship [Green].
Now two years later, WoW Worship takes a detour with the Yellow edition. Unlike the previous installments, which were primarily song-driven by featuring the original or best recordings of the popular worship songs available, this two-disc set is very artist driven. All thirty-three tracks are performed by prominent Christian artists. Many of the songs (as many as one-third in my estimation) have been featured on previous WoW Worship collections. Perhaps the intention is to offer popular alternatives to the standard worship tracks. With only a few live tracks included, WoW Worship [Yellow] is a collection of your favorite worship songs worked over in the studio, such as Rebecca St. James's hit rendition of "Breathe" from her Worship God album or Phillips, Craig & Dean's cover of "Come Now Is the Time to Worship" from their Let My Words Be Few disc.
Still, many of these so-called "new worship standards" have not appeared on a WoW Worship collection before, which seems surprising since these songs have been so prominently featured on other compilations (including WoW Hits). For example, is there anyone who hasn't heard the original City on a Hill version of "God of Wonders" sung by Mac Powell with Cliff & Danielle Young? Or how about Jeff Deyo's Sonicflood cover of "I Could Sing of Your Love Forever" with Out of Eden's Lisa Kimmey (though this is the live version from the Sonicpraise album)? Jeff's own modern rock cover of "More Love, More Power" is included from his Saturate disc, as is Out of Eden's over-produced R&B pop cover of "Every Move I Make" from Point of Grace's Girls of Grace worship album. Also from that latter disc is Nichole Nordeman's pleasant but lackluster contemporary pop take on Dennis Jernigan's classic "You Are My All in All."
Stuart Townend's Celtic-flavored "In Christ Alone" from the Secrets of the Vine EP, performed by Geoff Moore and Adrienne Liesching (The Benjamin Gate), is an up-and-coming gem of a worship hymn that certainly warrants inclusion here. The same is true of Tim Hughes's very popular anthem "Here I Am to Worship," and two Chris Tomlin favorites, both from The Noise We Make album: "Forever" and "The Wonderful Cross" (with Matt Redman). Matt Redman's own "Let Everything That Has Breath" is also included, though, contrary to the credits, this is the version sung by Charlie Hall found on the Passion: Better Is One Day album, which is also the source for WoW Worship [Yellow]'s "The Heart of Worship" (sung by Christy Nickels of Watermark).
WoW Worship [Yellow] does at least feature 10 tracks that can be considered "new" in some sense. Three of them are new because of their unfamiliarity, taken from the artists' debuts from the last year: Big Daddy Weave's acoustic pop cut "Audience of One," Glassbyrd's ethereal "I Stand Amazed," and David Crowder Band's driving techno rock song "Our Love Is Loud."
Seven other tracks are newly recorded versions of familiar worship favorites sung by popular artists. The best of them is Caedmon's Call's very interesting take on Jack W. Hayford's "Majesty." The outstanding cut is a departure from the familiar praise hymn written 20 years ago, blending Israeli and Celtic instrumentation with their acoustic pop sound to clearly demonstrate why this band is often labeled "alternative-folk."
Mark Schultz's heavy modern pop cover of Darlene Zschech's "Shout to the Lord" is something to behold, as is FFH's version of Matt Redman's transcendent "Better Is One Day," transformed here into a folksy, acoustic two-step. Also of note is Joy Williams's flowing, acoustic version of "Hungry (Falling on My Knees)" which contrasts nicely with most other performances of the song. New versions of "Thy Word" (by 4Him) and "You Are My King (Amazing Love)" (by Newsong) are generally less impressive, though the songs are well performed and certainly deserve inclusion. Surprisingly, the most disappointing new track is the dreadfully plodding cover of "Be Thou My Vision," performed by Jars of Clay (and presumably Sandra McCracken).
The classic hymn feels a bit out of place amid all the other recently written songs, as does Nicole C. Mullen's "Redeemer" (not really a corporate worship song) and somewhat-dated-sounding tracks like Rich Mullins's original "Step by Step," Keith Green's "O Lord You're Beautiful," and Twila Paris's "He Is Exalted." There was a time when WoW Worship served as a nice primer for casual worship leaders and a resource for worship leaders, summarizing the best of the worship albums most people don't buy. WoW Worship [Yellow] instead sounds like a greatest hits collection, compiling already familiar recordings onto a generously packaged two-disc set. The quality of the songs assembled here is undeniable, however, so while there's little to recommend to serious modern worship buyers, WoW Worship [Yellow] is still a great deal for those looking to buy just one worship collection. What it lacks in originality, it makes up for in quality and quantity.