X 2003
reviewed by Russ Breimeier

Copyright Christianity Today International

2003

1 Apr

COMMENTS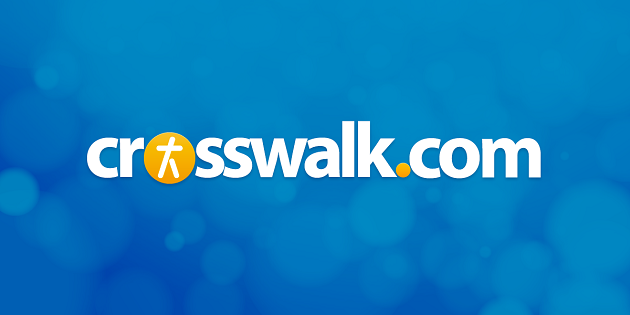 Sounds like … a collection of more than 30 of Christian music's finest rock and alternative artists, ranging from melodic to heavy
At a Glance … this is a long overdue collection of the best in Christian rock that, for the most part, gets it right
Despite the popular success of the WoW Hits series in the last eight years, it has never fully explored the full diversity of Christian music. There's no way a single compilation can truly satisfy fans of adult contemporary, rock, and hip-hop. While WoW has done a fair job of chronicling the best in Christian pop and adult contemporary, rock and hip-hop have largely been ignored. Forefront Records made an admirable attempt at this with their Seltzer series, which ended after three installments in 1999. The need for a quality compilation of the best in Christian rock has been waiting to be filled ever since.
Tooth & Nail records coordinates the best attempt to date with X 2003, which, like WoW, compiles more than "thirty of the year's best Christian rock artists and songs" on two CDs. For those who have been waiting for a louder WoW, here it is. There are plenty of established artists to be found. The collection begins appropriately enough with tobyMac's hard rocking rapcore opener "Get This Party Started," and it's soon followed by the Supertones' "Superfly" from their Hi-Fi Revival album. Hugely popular punk rock band Relient K is represented by their new track, "Chapstick, Chapped Lips, and Things Like Chemistry," from Two Lefts Don't Make a Right … But Three Do. You'll also find the progressive sounds of "John Woo" from the Newsboys album Thrive, Skillet's heavy electronic rocker "Kill Me, Heal Me" from Alien Youth, and "Fire" from British modern rock band Delirious' latest, Touch.
X 2003 is best at calling attention to the number of Christian rock bands on the verge of breaking big. Case in point, Pillar's popular metal anthem, "Fireproof," which has helped get the band signed with MCA Records for mainstream distribution. Fans of that style will also be familiar with Pax217's "Engage" (very similar in sound to Linkin Park) and the under-appreciated heavy rock of Justifide, as heard on "To Live." For those who like the melodic grunge of Creed, there's "Your Touch" from Kutless and "Take My Life," the stand-out rocker from Jeremy Camp's Stay album. If you're looking for something a little more melodic, there's the classic guitar rock of The Elms ("Speaking in Tongues"), the catchy power rock of Sanctus Real ("Nothing to Lose"), Tree63's Police-meets-U2 sound ("The Glorious Ones"), and Cadet's catchy rocker "Nobody" from their Observatory album.
X even goes deep enough to include a number of perennial underground favorites. Fans of the popular ska-rock band Five Iron Frenzy will find "Kamikaze" from the upcoming Cheeses of Nazareth album. Emo rockers Further Seems Forever features "The Sound" from their new How to Start a Fire album, and Thousand Foot Krutch presents an exclusive rapcore rocker for X 2003 entitled "Bounce." Starflyer 59 brings an atypically upbeat pop/rock track called "Loved Ones" from their upcoming project, and Watashi Wa's "Clear" demonstrates a lighter, melodic sound. Punk rock band Slick Shoes is featured with "Friday Night," as is garage rockers Bleach with "Baseline." The heaviest track of the collection is "Infected," by hardcore metal band Demon Hunter.
Among the newcomers is melodic rock band Holland ("I'm Not Backing Down"), the classic '80s rock sound of Anberlin ("Ready Fuels"), and Lucerin Blue's rapcore rock sound similar to Pillar and Pax217 ("Monday in Vegas"). The Cross Movement represents the only true hip-hop act on the album, featuring "It's Going Down" from their forthcoming BEC release. The most intriguing new track is Peace of Mind's "I Am," featuring KJ-52 and perfectly blending hip-hop with heavy alternative rock.
Like any compilation, however, there are a few head-scratchers. Audio Adrenaline's "Summertime" from 2001's Lift album is a solid rock track, but there are better ones to be found on their recently released Worldwide album. Likewise, Tait's standout rocker from their Empty album, "Spy," still sounds fresh, but the band is in the process of creating a new album. These fare better than Switchfoot, though, whose new album, The Beautiful Letdown, is overlooked in favor of "You Already Take Me There" from 2000's Learning to Breathe album. The track sounds comparatively dated because it hasn't been remastered. Then there's "Punk Rawk Show" from MxPx's Teenage Politics album back in 1995. The title X 2003 implies annual releases, so there needs to be a more concerted effort between the participating record labels in assembling music that is relevant to the past year.
Overall, there's not much missing from this CD. With Warner Records not involved in the project, 38th Parallel's absence is noticeable. Also absent are 12 Stones, Evanescence, P.O.D., and Squad 5-0, to name a few, though they are undoubtedly harder to secure for an album like this because of their mainstream success. Since hip-hop is featured on X 2003 via The Cross Movement, then why not GRITS or KJ-52? More troubling than artistic exclusions, however, is the surprising lack of depth in song selection, with the producers favoring strong rockers over lyrical message. Excluding Pillar's "Fireproof," the first half of the first disc is packed with nothing but fun, empty-headed tracks that simply state, "Let's get this party started … turn it up … we ain't got no place to go, so let's go to the punk rock show … and let's all have some fun tonight."
Abundance of frivolity aside, X 2003 still gets the job done. It puts most of Christian rock's best artists onto a double disc collection that younger listeners will enjoy sharing with their friends in the hopes that they'll eventually come to understand something greater than rock and roll.