You Are so Good to Me
reviewed by Russ Breimeier

Copyright Christianity Today International

2001

1 Jan

COMMENTS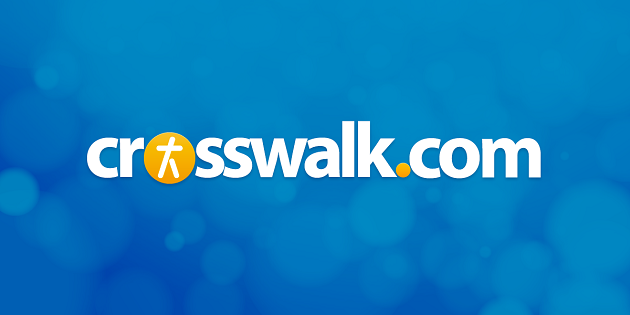 Waterdeep is only recently receiving the national attention they deserve, thanks to their recent recording contract with Squint. Though they have somewhat abandoned their heavily improvised classic rock sound for a more mellow classic pop/rock sound (reminiscent of The Grateful Dead and Phish), their music is still worthy of your attention thanks to their beautifully crafted songs, passionate performances, and poetic (sometimes gut-wrenching) lyrics. Worship has also been an important part of the band's concert experience over time. Three years ago, they collaborated with independent band 100 Portraits to create Enter the Worship Circle, an independent release that went on to sell over 40,000 copies without support from a record label. That drew the attention of the Gospel Music Association, who then asked Waterdeep to lead the kickoff worship service for GMA Week 2000.
While Enter the Worship Circle was acoustic and stripped down in sound, You Are so Good to Me features Waterdeep in their classic rock element—that's to say the same sound as their previous Everyone's Beautiful album, and not the improvisational rock of their earlier albums. Bandleader Don Chaffer and his wife Lori trade lead vocal duties throughout. The two also handle guitar, with Don occasionally offering a solo worthy of Eric Clapton's skills. Also impressive are the much-improved piano efforts of Christena Graves, the strong and steady drums/percussion of her husband Brandon, and the bass work of new member Travis Brockway. Two of the Worship Circle songs have found their way on to the new album, but they're distinct enough to warrant their re-inclusion. The title track is more arranged than the original acoustic version, and "Those Who Trust" is infused with even more of a 70s funk-rock feel on the new album. Both albums are somewhat mellow in sound, and one can't help but be thankful for a song like "Those Who Trust" to change up the mood—I just wish Waterdeep would have included one or two more upbeat songs like it.
The rest of the new album consists of original material that is as beautiful and well-crafted as Waterdeep's best songs. The lead single from the album, "You Are Lovely," features Fernando Ortega on it (though fans should note he's only in from the bridge until the end). One of the few upbeat songs on the album, "Rest In You," has an infectious modern-worship feel that could easily fit alongside the songs in the Passion Worship series. The third upbeat song of the album is actually the closer, "My God Has Come to Save Me," a moderate-tempo Beatle-esque rock song that ends the album on a happy and buoyant note. Still, with as many mellow tracks on this album as there are, it might have been better to insert this song elsewhere and end with something like the gentle and contemplative "When the Cold Wind Blows," which sounds like a classic folk hymn (and is backed by The Normals). Perhaps the weakest track on the album is "Big Enough to Hold Me," a song that kind of plods along for a lengthy seven and a half minutes. The payoff, however, is that it segues into another song of similar length, "You Are With Me," which has a mesmerizing, almost tribal drum pattern to it (similar to some of Peter Gabriel's work) that draws the listener into a sense of worship (for an overall total of 15 minutes!).
Enter the Worship Circle was sort of a "Worship 101" class, demonstrating how to write original worship that is simple yet engaging. Lyrically, they would focus on a particular Bible passage and then occasionally build poetry around it. You Are so Good to Me is the next correspondence class in the series, featuring a similar lyrical technique as Worship Circle but taking it one step further by beefing up the music a bit. Nevertheless, much of the music was recorded live to capture the chemistry and spontaneity of Waterdeep. Their sound is extremely professional, and though not everyone warms up to the band's often mellow "hippie rock" sound, fans of folk-acoustic and classic rock shouldn't miss out on this band.
I should point out here that Waterdeep is now in a sort of transitional state. The word from Don Chaffer is that Waterdeep is in deep financial straits right now (details can be found at http://waterdeep.com/news/). He and Lori have actually dissolved the band and its managerial staff right now - which is why just the two of them are touring with Fernando Ortega right now. Their goal is to eventually reform the band as a ministry, seeking financial support in the same way a missionaries do. If you're serious about excellence in worship and Christian music in general, I strongly encourage you to seek out this album and help support one the great sources of artistry in Christian music. You Are so Good to Me proves you don't have to get complicated to be artistic, nor do you have to dumb it down to make it simple enough for people to participate in worship. Waterdeep blurs the line between worship and art, blending the two together … which is as it should be.