You Make Me Hate Music
reviewed by Andy Argyrakis

Copyright Christianity Today International

2002

1 Mar

COMMENTS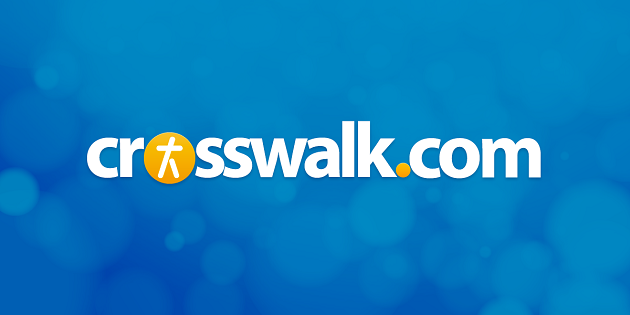 Sounds like … a cross between the melodic dreamy rock of Starflyer 59 and the retro Brit-pop of The Cure and The Smiths
At a Glance … a slight departure from Fine China's standard electronica base to a more accessible — though occasionally uninteresting — pop/rock sound
With their thrift-store fashions and artistic demeanor, the members of Fine China have always sought to think outside the box when it comes to musical expressions. Their first national project, When the World Sings, released on Tooth and Nail Records in 2000 to tremendous underground acceptance and appreciation. It received approving nods from publications such as Magnet and Alternative Press, both known for being relatively harsh on new talent. The project relied heavily on electronic influences, but also had its share of sweeping guitars, making the band a satisfactory fit when opening for the likes of everyone from Pedro the Lion and Joy Electric to The Faint and Starflyer 59.
Speaking of Starflyer 59, bandleader Jason Martin is the latest addition to the Fine China camp, serving as the producer for their recently released follow-up You Make Me Hate Music. In a sense, it's a departure from their first disc, stripping down many of the dance-oriented beats and replacing them with additional guitar sounds and peaceful melodies. Such a transition on the album is without a doubt the group's biggest accomplishment. But at the same time it could be considered a hindrance during a couple moments of unoriginality on the disc.
"Every Friend" kicks off the album with a series of mellow yet blissful Euro-pop sounds, while the subsequent "The Unsuccessful" floats with a deeper, guitar-driven retro ambience. (Die-hard followers of the early-'80s Brit-pop movement will note slight similarities to both The Smiths and The Jam). The sarcastic "The World Wants Me Dead" features a scaled-down guitar strum, but also shows hints of the previously listed groups, along with lead vocalist Rob Withem's crooning like The Cure's Robert Smith (only with a less feverish style). Fine China reaches their greatest stride during "You Ain't Happy," a track that's quite memorable due to its melodic glow and touch of synthesizer sounds to enhance its dreamy effect.
It's too bad "Rock Can't Last Forever" takes on a humdrum lull, as does the sleepy drone of "Boo to the Freaks." Both take on a slight Pedro the Lion feel, although they lack the innovative songwriting and storytelling style for which frontman David Bazan is respected. Discounting that pair of tracks, the rest the album has its merits, with Starflyer 59's influence shining through even further.
For those wondering about Fine China's spiritual content, don't expect to find it right out in the open. It's hard to point to any overt Christian references, but that certainly doesn't mean people wont be uplifted by the band's game plan, nor does it mean the members don't have close ties to their churches. If it weren't for these guys hanging out in similar Christian circles, they admit they never would have come together in the first place. And if it weren't for their close relationships with each other and their families, chances are each member's faith would have faltered on their rise to recognition. "I am eternally grateful to my parents and grandparents for their faith in the Lord," says Withem. "I'm really into family history, and it is totally evident that the Lord's promise to multiply his kingdom to believing families is true. I've been in the church my whole life and I've seen a lot of good and bad. Regardless, my family and I remain faithful to the Lord and continue in active involvement in our local church."
Those who follow Starflyer 59 certainly will be interested in picking up this disc, but those who aren't fans of the group may automatically classify Fine China as another band that can be enjoyed only after developing an acquired taste. In a sense they're right, but those willing to invest the time to figure out the smart, spiritual message conveyed through their neo-'80s art rock sound will be mostly pleased.