Star Crossed Should've Played Hard to Get
Christa Banister

Crosswalk.com Contributing Writer

2014

26 Feb

COMMENTS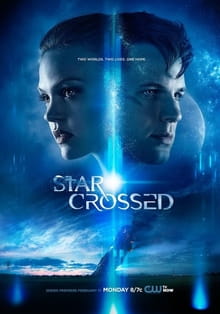 No doubt, there's a reason the classics are re-made again and again—they aren't dubbed a "classic" without having a timeless, even otherworldly quality. But even tales as old as time lose their luster when a sense of ingenuity is lacking, something I'm sure William Shakespeare himself would agree with if he was forced to watch the new CW series Star Crossed.
Yes, once again we've got a Romeo & Juliet situation—this time, with aliens! Like Twilight and Vampire Diaries before it, minus the fangs and potential bloodshed, Star Crossed is another angst-y tale of boy meets girl with interspecies obstacles making the path to happily-ever-after a rather challenging prospect. Celebrating the virtues of impossible relationships (cue: corny dialogue and countless withering stares), Star Crossed features extraterrestrials mixing with regular teenagers in a high school setting.
This time the "regular girl" is named Emery (Friday Night Lights alum Aimee Teegarden). When she was only six, an alien spacecraft crashed near her house, and thanks to her super-sleuthing abilities, she meets a six-year-old boy who happens to be an alien from Planet Atria. She feeds him pasta—and that's pretty much the end of their exchange.
As poorly plotted story would have it, Emery and Roman (Matt Lanter, 90210) meet again in the future, 2024 to be exact, and in five seconds flat, they're practically pledging their eternal love to each other. But as much as technology has progressed (check out those cell phones!), their peers' idea of an acceptable relationship isn't theirs. Turns out, alien/human "integration" is a major no-no.
While the writers of Star Crossed try to incorporate relevant social commentary into this alien-human saga, the leaden dialogue and lack of subtly with symbolism is more laughable than anything else. Truth is, the CW knows its audience, and it's likely the fanbase won't mind that Star Crossed didn't play hard to get.
SEE ALSO: Faith Plays a Strong Supporting Role in The Gabby Douglas Story
Sophisticated or surprising, Star Crossed is not, but with good-looking stars and plenty of teen wish fulfillment, Star Crossed fills the gap that Bella and Edward left behind once Stephanie Meyer stopped writing novels.
*Published 2/26/2014