The Cost of Love
by Berni Dymet
I John 3:16 We know love by this, that he laid down his life for us—and we ought to lay down our lives for one another.
Jesus the more I get to know you, well, I'm starting to believe that what you're all about is love.
I was reading how you healed that leper. And, and how you stood up for that prostitute. And I thought - wow. That's love. But loving other people is so hard for me.
I don't find love easy … and you know what, I think it's because love costs. And … well, when it costs, it doesn't feel like what I thought love was supposed to feel like.
And then, then I read about how they crucified you … and I cried. I couldn't help it. I just sat there and sobbed. For the very first time, it struck me how much you love me.
And how much it cost you.
And somewhere deep in my heart of hearts, I want to be like you. I want to learn to love people the way you love me. And I know it's going to cost. And that scares me to death.
But- I just want to love like you ...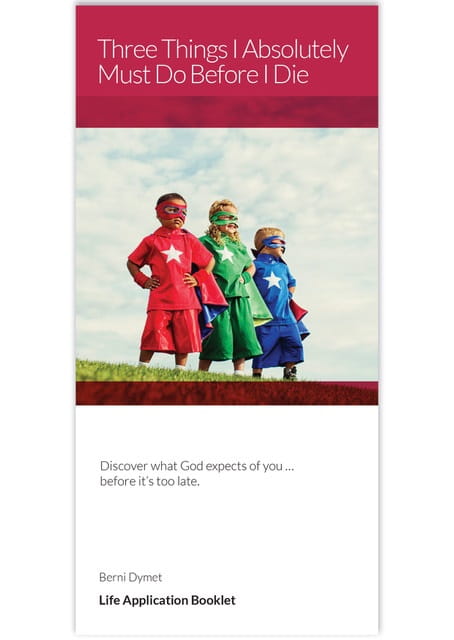 YOUR FREE BOOKLET – THREE THINGS I ABSOLUTELY MUST DO BEFORE I DIE
Here's a vital question for you to consider: If you died tonight, would you be ready for eternity? Now, many people know that it's all about having a simple faith in Jesus Christ. Nothing more, nothing less. But … do you have the sort of faith that Jesus talked about? To help you answer that question for sure, that's what our latest Life Application Booklet is all about: Three Things I Absolutely Must Do Before I Die. We would absolutely love to send you your very own FREE copy to help you make sure that you have the right answer, to the most important question of all.