Forgive and Forget
by Berni Dymet
Luke 6:35 But love your enemies, do good, and lend, expecting nothing in return. Your reward will be great, and you will be children of the Most High; for he is kind to the ungrateful and the wicked.
Have you ever wondered - exactly what does it mean to forgive? Forgive and forget…it's easier said than done. 
Jesus had this amazing way of turning the world on its head. Love your enemy. Pray for them. Forgive them.
When someone's done me some wrong, I can carry heaviness, a hurt, around in my heart. And the longer I hang on to it, the worse it gets.
Sometimes, sometimes it's so hard to forgive. It just is. So I start praying for that person. I start thinking - "What can I do to bless them?" You know it always starts off feeling …… upside down - it's not natural. It doesn't seem fair.
But each time I discover - again - that Jesus was right. It's like forgiveness is a muscle we have to exercise.  It's proactive. It's doing. And when we start living out forgiveness - little by little, the heaviness goes away.
We never forget what happened. But somehow, we "forget" that the person who hurt us - owes us something.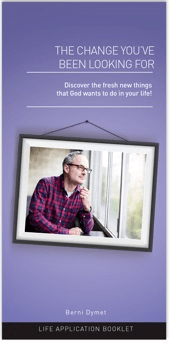 Your FREE eBooklet - "The Change You've Been Looking For"
So many people yearn for a better life, which is why "self-improvement" is a multi-billion dollar industry. But the truth is, it doesn't work, because the big changes, the truly important changes, are impossible to achieve on your own. That's why Jesus came. So if you want to lay hold of the "super-abundant" life that He promised (John 10:10) download this free eBooklet, because that's what it's all about. The change you've been looking for!