Come Follow Me
by Berni Dymet
Matthew 19:21 Jesus said to him, "If you wish to be perfect, go, sell your possessions, and give the money to the poor, and you will have treasure in heaven; then come, follow me."
I was looking at a recent photo taken by a man called Ken Duncan the other day. It's a picture of a fisherman in his boat on the Sea of Galilee; the place where Jesus found Peter and Andrew and James and John.
And OK - the fisherman's wearing jeans and a tracksuit top. And there's a Mercury outboard on the back of the boat.
But it just brought that whole place to life for me; the place where Jesus went to find His disciples. Not the temple. Not the Synagogue.  Instead down where the fishing boats came in.
The place where Jesus walked on water. The place where He helped His disciples to fish.
An ordinary place. Like the places that you and I hang around. That sort of place. Ordinary people. In ordinary places. Met this extraordinary Jesus.
And back then - He said to them - "Come, come and follow me."
Funny thing is, He's still doing that today. Ordinary people. In ordinary places. "Come, come and follow me."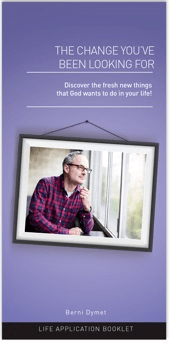 Your FREE eBooklet - "The Change You've Been Looking For"
So many people yearn for a better life, which is why "self-improvement" is a multi-billion dollar industry. But the truth is, it doesn't work, because the big changes, the truly important changes, are impossible to achieve on your own. That's why Jesus came. So if you want to lay hold of the "super-abundant" life that He promised (John 10:10) download this free eBooklet, because that's what it's all about. The change you've been looking for!