Rock Solid Love
by Berni Dymet
Psalm 92:1-3 It is good to give thanks to the LORD, to sing praises to your name, O Most High; to declare your steadfast love in the morning, and your faithfulness by night, to the music of the lute and the harp, to the melody of the lyre.
Love. How many songs have been written about loooove do you think? 
Must be millions. In fact you turn the radio on - most of the songs are about that very thing. Love.
Why is that? Why do we focus so much on love? Why do ads use the promise of love to peddle their products? Why does love make the world go round?
Well - there's a bottom line. We all want to be loved. We all want the security of having soul ties. That special one - between husband and wife, between parents and children, between brothers and sisters. Amongst friends. 
And when we love - we open ourselves up. We expose ourselves. And almost always, love involves some hurt. Some loss. It's the way love is.
But there's one special love - the love of a Father for His children. The love of God for you and me - that never fails us. 
It's a rock solid love. A steadfast love. A love that never ceases. A love whose mercies are new every morning.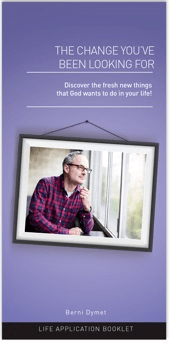 Your FREE eBooklet - "The Change You've Been Looking For"
So many people yearn for a better life, which is why "self-improvement" is a multi-billion dollar industry. But the truth is, it doesn't work, because the big changes, the truly important changes, are impossible to achieve on your own. That's why Jesus came. So if you want to lay hold of the "super-abundant" life that He promised (John 10:10) download this free eBooklet, because that's what it's all about. The change you've been looking for!