Investing in People
by Berni Dymet 
Gal. 5:13-14 For you were called to freedom, brothers and sisters; only do not use your freedom as an opportunity for self-indulgence, but through love become slaves to one another.  For the whole law is summed up in a single commandment, "You shall love your neighbor as yourself."
These days, it seems that precious few people are prepared to invest in people. Someone new starts in the organization. They don't quite fit the culture. The manager thinks - oh no, too hard - and out they go again. Or you see organizations, and people, take, take, take, without ever investing anything back into the individual.
Seems just to be the way of the world these days.  
And yet this Jesus - the Son of God, comes to earth, gets together a rag tag bunch of disciples - fishermen, tax collectors - not a theologian or experienced manager or strategic planning consultant amongst them, and then invests three and a half years in these men.
Every now and then it gets frustrating - How long must I bear with this faithless generation? - He asks at one point. 
Empowerment is such a management buzz phrase. But actually it happens so rarely.
Wonder what this world would look life if we poured our lives into the lives of other people? I wonder?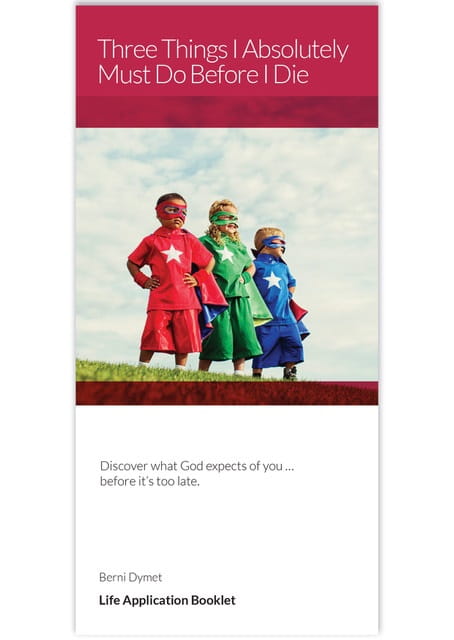 YOUR FREE BOOKLET – THREE THINGS I ABSOLUTELY MUST DO BEFORE I DIE
Here's a vital question for you to consider: If you died tonight, would you be ready for eternity? Now, many people know that it's all about having a simple faith in Jesus Christ. Nothing more, nothing less. But … do you have the sort of faith that Jesus talked about? To help you answer that question for sure, that's what our latest Life Application Booklet is all about: Three Things I Absolutely Must Do Before I Die. We would absolutely love to send you your very own FREE copy to help you make sure that you have the right answer, to the most important question of all.