Not Insured
by Berni Dymet
Matt. 7:21 Not everyone who says to me, 'Lord, Lord,' will enter the kingdom of heaven, but only the one who does the will of my Father in heaven.
Some people want to live life their own way, and still have a distant faith in God. An insurance policy. You know… just in case!
This is what Jesus had to say:
"Not everyone who calls me 'Lord' will go to heaven. Only those who do my Dad's will.  Many will say to me on that day - 'But didn't we even do miracles in your name?' And I'll tell them straight out: 'I never knew you. Go away!'"
"So whoever hears my words and puts them into practice is like a wise man who built his house on solid rock. The rains came, the streams rose, the wind blew; but the house didn't fall, because it had rock solid foundations."
"But if you hear my words and don't put them into practice, you're like the foolish man who built his house on the sand. The rains came, the streams rose, the winds blew, and the house came crashing down."
So, if it's just an insurance policy you're after, think again.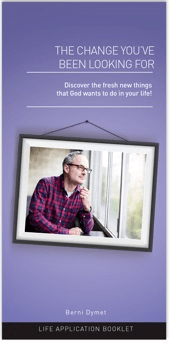 Your FREE eBooklet - "The Change You've Been Looking For"
So many people yearn for a better life, which is why "self-improvement" is a multi-billion dollar industry. But the truth is, it doesn't work, because the big changes, the truly important changes, are impossible to achieve on your own. That's why Jesus came. So if you want to lay hold of the "super-abundant" life that He promised (John 10:10) download this free eBooklet, because that's what it's all about. The change you've been looking for!