Victory is Ours 
by Berni Dymet
1 John 5:4  ...for whatever is born of God conquers the world. And this is the victory that conquers the world, our faith.
It's not always easy - in the heat of the battle - to really know, deep in our hearts that victory is already ours.  But it is.
Jesus defeated Satan in two ways. Firstly, by dying for us. Because of that death, the price of justice that God demands for all my rebellion against Him - that price is paid. Once and for all. 
So the devil can't condemn me anymore - he may still try, but I can turn around look him in the eye and tell him - I am a child of the living God, purchased by the blood of Jesus.
No more condemnation and no more guilt - anyone who believes in Jesus is free from that. 
And secondly, Jesus defeated him by rising again from the dead, to give us a new life, a victorious life here and now. 
You and I - if our faith is in Jesus - have victory here and now - over the devil. We have the power of God to live our lives for God. That's what Jesus came to give us.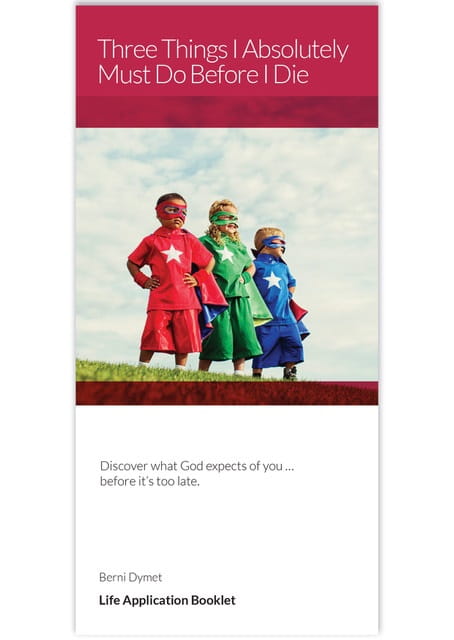 YOUR FREE BOOKLET – THREE THINGS I ABSOLUTELY MUST DO BEFORE I DIE
Here's a vital question for you to consider: If you died tonight, would you be ready for eternity? Now, many people know that it's all about having a simple faith in Jesus Christ. Nothing more, nothing less. But … do you have the sort of faith that Jesus talked about? To help you answer that question for sure, that's what our latest Life Application Booklet is all about: Three Things I Absolutely Must Do Before I Die. We would absolutely love to send you your very own FREE copy to help you make sure that you have the right answer, to the most important question of all.