Friends
by Berni Dymet
Proverbs 18:24 Some friends play at friendship but a true friend sticks closer than one's nearest kin.
Not too long ago, here at Christianityworks we had an event to launch my latest book - Unlocking the Power of Prayer. And look, it was great. So many people turned up, and it was one of those nights when, well God just blessed it and everything went so well.
By the time we got out of there it was about quarter to nine in the evening. And a few close friends had organised to catch up for coffee and cake at a nearby café.
I was pretty tired, but they'd arranged this for us, so Jacqui and I went and joined them. And it turned out that - this was the best part of the night. The big event was great. 
But sharing with these dear friends, just chatting over a coffee and cake - it made me realise what an incredible blessing from God these other two couples were.
Friends are a blessing. How easy it is in this busy world of ours just to rush around…and not make time for one another.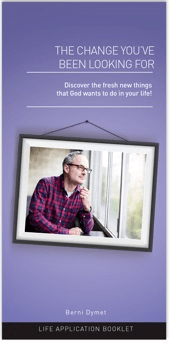 Your FREE eBooklet - "The Change You've Been Looking For"
So many people yearn for a better life, which is why "self-improvement" is a multi-billion dollar industry. But the truth is, it doesn't work, because the big changes, the truly important changes, are impossible to achieve on your own. That's why Jesus came. So if you want to lay hold of the "super-abundant" life that He promised (John 10:10) download this free eBooklet, because that's what it's all about. The change you've been looking for!