Love Thy Enemy
by Berni Dymet
Luke 6:27,28 But I say to you that listen, Love your enemies, do good to those who hate you, bless those who curse you, pray for those who abuse you.
In a world that's far from perfect – we all have enemies. Question is – what do you do with them?
So – how do you treat your enemies? Détente? Avoidance? All out war? They're all pretty natural responses. But have you ever noticed how they don't seem to resolve anything? They don't seem to release us from the conflict.
Jesus said some really odd things. I mean … really. And one of the strangest things was that we should love our enemies; that rather than hating them, we should show them mercy and that we should pray for them and bless them.
Well, that's easier said than done.
But I've thought a bit about it – even tried it a few times. And as odd – as counterintuitive as "love thy enemy" really is ... this is going to sound weird but – it's the only thing I've ever discovered that actually works.
Sometimes the enemy changes. Sometimes they don't. But when I love my enemy … it changes me. And that … that's what sets me free.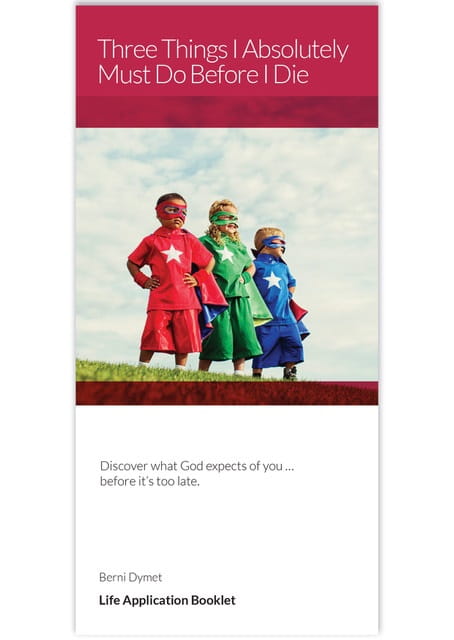 YOUR FREE BOOKLET – THREE THINGS I ABSOLUTELY MUST DO BEFORE I DIE
Here's a vital question for you to consider: If you died tonight, would you be ready for eternity? Now, many people know that it's all about having a simple faith in Jesus Christ. Nothing more, nothing less. But … do you have the sort of faith that Jesus talked about? To help you answer that question for sure, that's what our latest Life Application Booklet is all about: Three Things I Absolutely Must Do Before I Die. We would absolutely love to send you your very own FREE copy to help you make sure that you have the right answer, to the most important question of all.