Outside My Window
Then He said to them, "Beware, and be on your guard against every form of greed; for not even when one has an abundance does his life consist of his possessions."
G.W. Target wrote a short story in 1973 called "The Window." It illustrates powerfully the choice we all have of living for self or living for others:  
Two men were confined to a hospital room due to their illnesses. One man had to lie on his back at all times; the other had to sit up for one hour every day because of the accumulation of fluid in his lungs. His bed was next to the only window in the room.
Each day for one hour, he would describe to the man in the hospital bed what he saw out the window. The man in bed began to live for that hour; his roommate spoke of the beautiful lake down below, describing the fishermen and the results of their efforts. Another day he described the skyline of the city on the horizon and the busy lives of the people living there. Mountains in the distance, capped with snow were reported on other days.  And so the months and seasons passed with these two men.
Eventually, the man confined on his back began to resent the reports from the window. He was ashamed to admit it to himself, but it didn't seem fair that his roommate had a window by his bed. In time, this resentment turned to anger, and then bitterness. One night he was awakened by the coughing of the man next to him, desperately needing to clear his lungs. He looked over and saw him stretching to reach the call button for the nurse. It would have been easy to push his own call button, but he didn't. He chose to offer no help, and in a few moments the coughing ended. It was replaced with labored wheezing, and finally . . . silence.
A few hours later the nurse discovered that the patient by the window had died during the night. His body was removed from the room and the other man said quietly, "Since I am now alone in this room, may I have my bed moved where I can look out the window?"
The nurse agreed, and after the bed had been moved and he was alone in the room again, he summoned all his strength to pull himself up on his elbows. At last he would see all that awaited him outside  his window.
It was then that he made the discovery—  outside the window there was nothing except a brick wall.
Contentment is sometimes a difficult thing for a believer.  "Why does he have a better job . . . a nicer house . . . a closer family . . . ? "
Why does the other person always get the window seat?  Life just doesn't seem fair!
Romans 12:15 says to "rejoice with those who rejoice, and weep with those who weep,"  meaning that contentment is not only being joyful in what you have been given—great or small—but being happy for others in what they have been given.
According to the words of Christ,  happiness is not found in our possessions . . . but in our perspective.
Prayer Point: Consider the needs God has met for you in the past week, and the ways He has blessed you beyond those needs. If you have been envious of others, confess it to Him; ask Him to give you the proper perspective on life to make you content in every circumstance.
Extra Refreshment: Read Luke 12:13-34.
---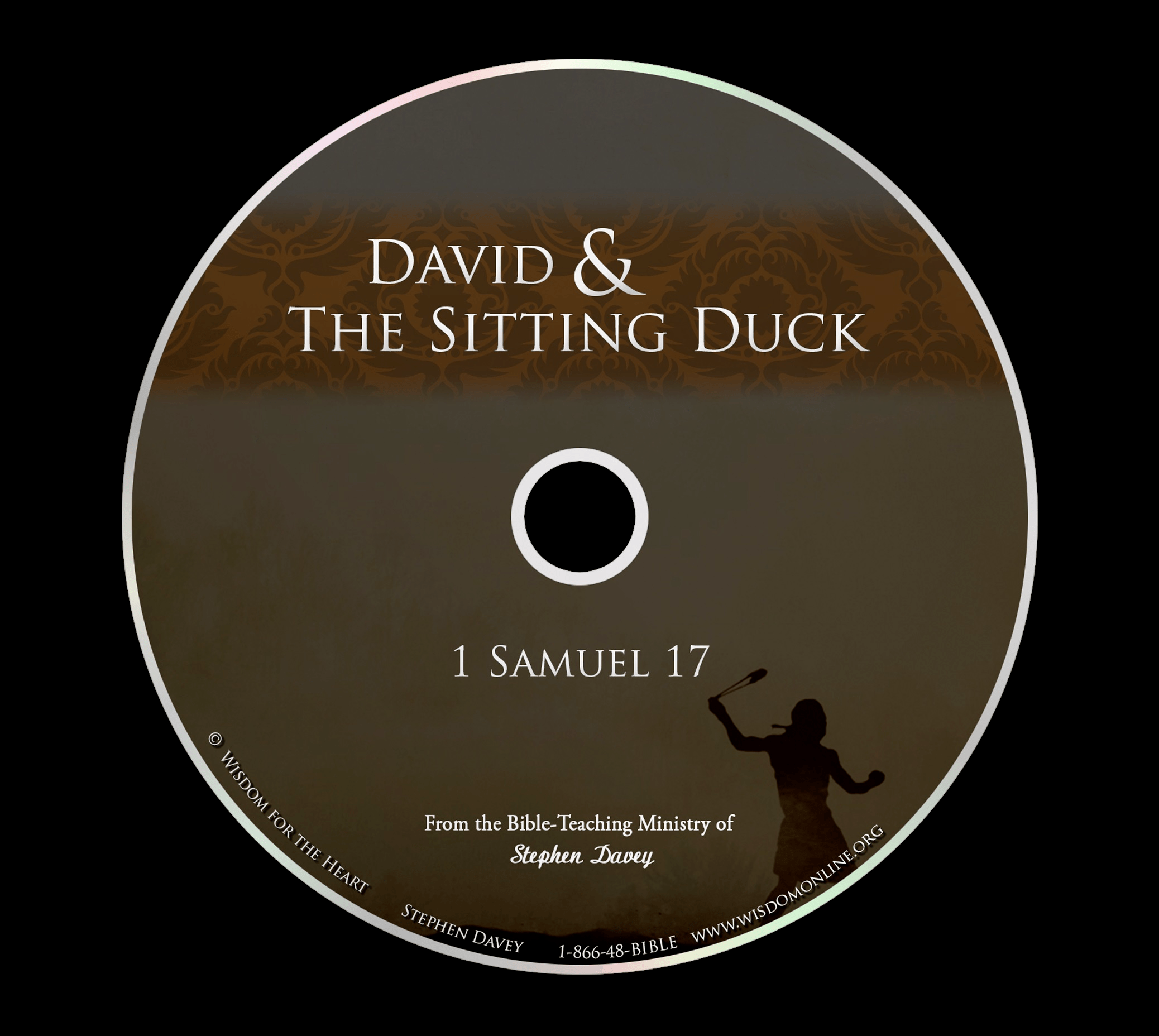 David and the Sitting Duck
There is only one giant on the battlefield in 1 Samuel chapter 17, and his name isn't Goliath; it's David. In this unforgettable encounter, David reminds us why great faith in a great God leads to great victory.
Receive this CD as a thank you for any size donation this month!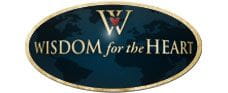 Many ministries today expound on life and illustrate with Scripture;
we're committed to expounding on Scripture and illustrating with life!