January 16, 2022
Jesus Came to Earth to Wrap You in His Love
by Cindy Noonan
It was Christmas Eve. My husband and I had already spent five days at an Air BnB near my daughter's home. We had traveled five hours to spend a month with her family as we anxiously awaited the birth of our 11th grandchild. I thought she would be born early, but she wasn't. On her due date, Christmas Day, her mom showed no signs of imminent labor.
I read a devotional about the Christ child and thought about how humbling it must have been for the Creator of the Universe to come to earth as a human, limiting His limitless capacities. Talk about true love. Talk about burning desire. Talk about wanting our love so much that He was willing to confine Himself to something we could hold and touch.
As I meditated on Christ within me, Holy Spirit reminded me that I (and all believers in Jesus) sometimes just need to be someone who others can hold and touch.
I often enter the room with the attitude of an expert. I tend to think I can give people things they need in my areas of expertise as a wife, mother, and self-taught health guru. But the Holy Spirit reminded me that I don't need to think of myself as a sage. Rather, when I allow myself to receive love that others give me, I feel peace and contentment. When I radiate peace and contentment, those around me experience it too.
We often push ourselves to do more and give more. Instead, let's be more. Be kind to ourselves and others. Be loving and allow ourselves to be loved.
The excitement of Christmas has passed. The wrappings have been crumpled and tossed in the trash. Family and friends have returned home. Or maybe Covid limited your holiday travels. As the tensions that accompany a stressful season subside, remember the hugs, the kindnesses shared, and the generosity experienced. Let them be the fragrance that lingers.
Jesus didn't enter our world as the conquering hero. He entered as an infant who desired our love.
Before He defeated Satan at the cross, He taught us to love one another. When we get that right, everything else falls into place. "Dear friends, let us love one another, for love comes from God. Everyone who loves has been born of God and knows God." 1 John 4:7 NIV
We finally welcomed a baby girl on December 28th. Her big sister, age four, giggled with delight when Mommy and baby came home from the hospital. We are all wrapping her in our love. However, the love she gives to us seems much greater than the love we can offer her.
Isn't that just like Jesus? Just by being who He is, God made flesh, He gives us more love than we could ever return. Let that be a reminder amidst the unexpected sickness and fear that has accompanied this season. As you share your love with others, remember that Jesus wrapped you in His love when He came to earth.
"This is love: not that we loved God, but that he loved us and sent his Son as an atoning sacrifice for our sins." 1 John 4:10 NIV
This article is brought to you by the Advanced Writers and Speakers Association (AWSA).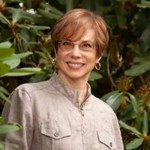 About the author: Cindy Noonan learned how to depend on God and love her family in the trenches of dirty diapers, sick kids, and the everyday pressures of raising five children. Now she helps women find and fulfill God's will for their lives with her blog and Facebook Live program, EMBRACE YOUR DESTINY. She has also written an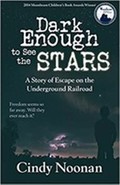 award-winning historical novel for kids and an accompanying study guide about the Underground Railroad, Dark Enough to See the Stars.
Join the conversation: How does God's love minister to you?