Meeting Jesus
By Scott Patty
The next day, John was standing with two of his disciples. When he saw Jesus passing by, he said, "Look, the Lamb of God!"

The two disciples heard him say this and followed Jesus. When Jesus turned and noticed them following him, he asked them, "What are you looking for?"
They said to him, "Rabbi" (which means "Teacher"), "where are you staying?"
"Come and you'll see," he replied. So they went and saw where he was staying, and they stayed with him that day. It was about four in the afternoon.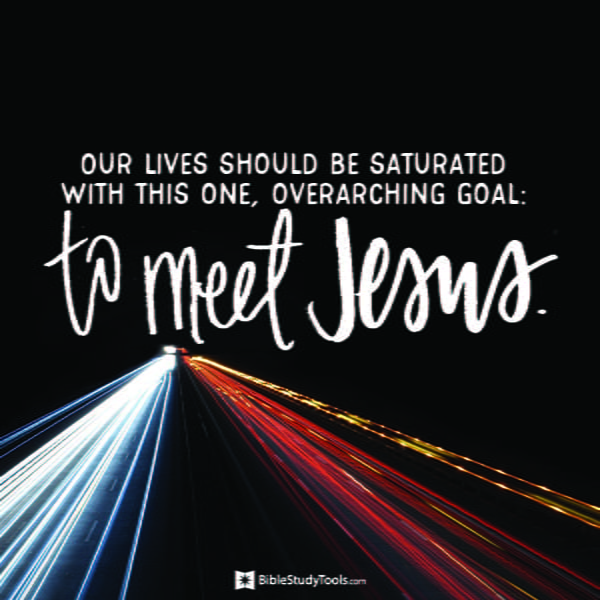 Andrew, Simon Peter's brother, was one of the two who heard John and followed him. He first found his own brother Simon and told him, "We have found the Messiah" (which is translated "the Christ"), and he brought Simon to Jesus.
When Jesus saw him, he said, "You are Simon, Son of John. You will be called Cephas" (which is translated "Peter").
The next day Jesus decided to leave for Galilee. He found Philip and told him, "Follow me."
Now Philip was from Bethsaida, the hometown of Andrew and Peter. Philip found Nathanael and told him, "We have found the one Moses wrote about in the law (and so did the prophets): Jesus the son of Joseph, from Nazareth."
"Can anything good come out of Nazareth?" Nathanael asked him.
"Come and see," Philip answered.
—John 1:35-46
Jesus came to be met.
So many people don't realize this. To them, Jesus is a figure in history, long dead and irrelevant, or the inspiration for discontent cultural revolutionaries, or the leader of morally uptight Americans. But a person to be met and known?
In the opening chapter of John's Gospel, we learn of the coming of Jesus. Grand statements about him are made in this chapter. The Word was in the beginning. The Word was with God from eternity. The Word was God. Jesus is this Word, which became a man and lived among us. Jesus is God and man in one person.
John 1 goes on to tell us that Jesus met people, and people actually met him. It tells us that we, too, can meet him.
How can we meet a man who lived two thousand years ago? Jesus is alive and he relates to us by his Spirit. He has given us information about himself in the Bible. He still speaks to us through the Bible. He gave us minds that can think, desires that lead to decisions, and bodies that can be used for service. Put all of this together, and we see how we can meet Jesus.
Meeting Jesus starts when he, by his Spirit, speaks to us from his Word. We then understand the words about Jesus, believe in him, decide to follow him, and make it our mission to serve him. Meeting Jesus happens because Jesus introduces himself to us, and we respond to him in faith.
Our lives should be saturated with this one, overarching goal: to meet Jesus. He has already introduced himself to you in his Word. I hope you will continue to meet him there.
---
Excerpted with permission from Words of Grace: A 100 Day Devotional by Scott Patty. Copyright 2018, B&H Publishing Group. You can get a copy here.
Scott Patty is the founding pastor of Grace Community Church of Nashville, Tennessee. He was raised in Nashville and came to faith in Christ as a high school student. He is a graduate of Belmont University and Midwestern Baptist Theological Seminary. As a pastor, Scott's primary calling is to serve the congregation by casting a biblical vision for all of life through the preaching of God's Word. Scott and his wife Beth have two married daughters.