The Sweet Sound of the Second Word [Part 2] - Daily Good News with Alan Wright - February 12

The Sweet Sound of the Second Word [Part 2]
Are you ready for some good news?
Whatever it is in your life today, no matter how bad it feels, you are not doomed.
Today's text:"Then the word of the Lord came to Jonah the second time, saying 'Arise, go to Ninevah, that great city, and call out against it the message that I tell you.' So Jonah arose and went to Ninevah, according to the word of The Lord." Jonah 3:1-3
I wonder how long Jonah was on dry land before the word came to Jonah a second time?
He had been rescued, but the prophet had no anointing left. He was a preacher with no sermon in him. He was a prophet with no prophetic utterance in him.
If you have ever been in a place like that -- where you have disobeyed and the very gift that makes you who you are seems to have evaporated, then you understand Jonah.
Shame tells you, "You'll never get it back."
But then the word came a second time. That word must have had a sweet sound to Jonah, the sound of grace. It was the word that lifted him out of shame, reminding him that God wasn't finished with him yet.
God always wants the Word to come a second time. It's the story of the gospel - the story of grace. The Word became flesh in Jesus Christ, and we received him not. We killed that Word on a cross. But the Word was eternal, and so he arose and poured out his Spirit. The eternal Word came a second time!
The truth of grace is that failures don't doom you, they teach you. Come to God repentant. You are under no condemnation through Jesus Christ. His blood is utterly sufficient. His hope springs eternally.
And that's the Gospel.
---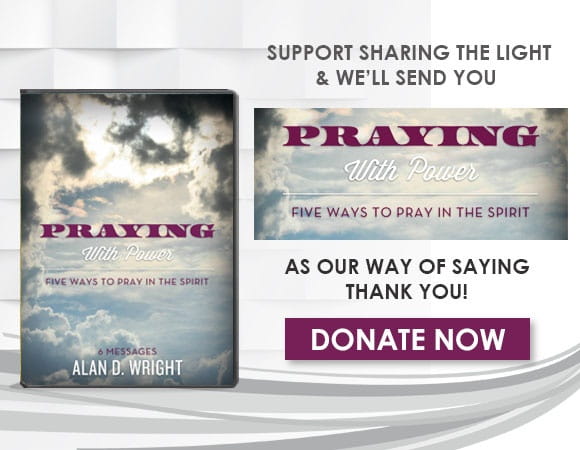 For more information please visit SharingtheLight.org.