Who Wouldn't Everyone Want the Freedom of the Spirit? [Part 1] - Daily Good News with Alan Wright - March 26

Who Wouldn't Everyone Want the Freedom of the Spirit? [Part 1]
Are you ready for some good news?
Real freedom isn't freedom from submission to truth but freedom to submit to truth.
Today's Text: "Yes, to this day whenever Moses is read a veil lies over their hearts. But when one turns to the Lord, the veil is removed. Now the Lord is the Spirit, and where the Spirit of the Lord is, there is freedom." (2 Corinthians 3:15–17, ESV)
There's much unfortunate confusion about the nature of freedom for the Christian.
Wanting to avoid an undisciplined life, I've seen numbers of Christians become attracted to the law because they assume that freedom means not submitting to authority. But that's not the Biblical picture of freedom. The Good News of Christ's all-sufficient grace doesn't grant us freedom from responsibility; it empowers us with freedom for responsibility.
I had a friend who was incarcerated some years ago for a brief time and he was amazed at how readily the inmates acclimated to their lives in prison. Most bizarre was an inmate who was up for parole consideration. When the inmate learned all that would be required of him once paroled – how he had to check in with his parole officer regularly, how he was forbidden to travel out of the state – he decided to stay in jail! He boasted to other inmates about his decision: "I'm not going to take the parole – no one is going to tell me what to do!" He's going to be free by staying in prison?
Really?
Imagine a student saying, "I am so tired of teachers telling me what to do. I'm going to drop out of school and I am going to be free." I'd have to respond, "No. Not exactly. You're going to be free from homework and free from sitting in a classroom, but you're not going to be free to get a good job. You're not going to be free to go to college. You're not going to be free to prosper."
In other words, we mustn't be allured by lesser freedoms when greater, expansive freedoms await us in Christ. When the gospel speaks of freedom it does not mean freedom from authorities, but instead it means that you are free to fully submit to the greatest authority in your life. The more free you are, the harder you'll work. The more free you are, the more responsibility you have in your life. Freedom isn't a lack of restraint. Biblical freedom is about God making you free to be who He created you to be. And that's the Gospel!
---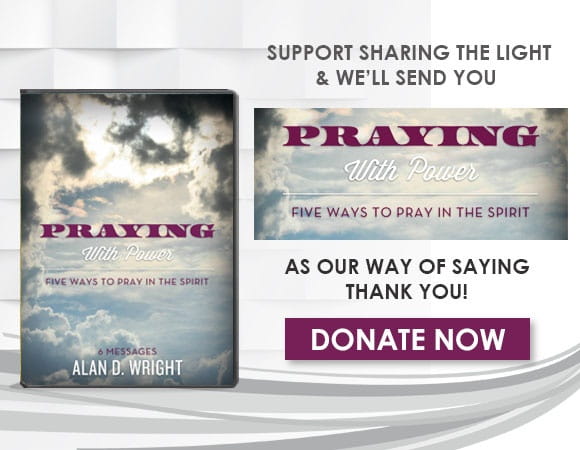 For more information please visit SharingtheLight.org.