True Humility vs. Worm Theology [Part 1] - Daily Good News with Alan Wright - May 20

True Humility vs. Worm Theology [Part 1]
Are you ready for some good news?
Christian humility isn't self-disparagement; it is self-forgetfulness.
Today's Text: "Do nothing from selfish ambition or conceit, but in humility count others more significant than yourselves." (Philippians 2:3, ESV)
In the opening verses of the second chapter of Philippians, Paul invites us to a life of humility modeled after the unimaginable emptying of Christ's cosmic exaltation as he took on the form of a servant. Humility is at the heart of Christian virtue.
But, for much of my Christian life, I completely misunderstood humility. I assumed that there are humble people and there are confident people. I didn't grasp how the two virtues fit together. But this apostle who exhorts us to humility was also the writer who reminds us that we can do all things through Christ.
Christian humility is not…
… false humility – a religious appearance of humility that camouflages an insecure heart that is secretly craving recognition (ie., the Pharisees who wanted everyone to see their fasting)=
… worm theology – the notion that we need to constantly emphasize our depravity lest we never appreciate the holiness and grandeur of God.
… self-rejection – the tendency to condemn ourselves even though God has forgiven us.
False humility, worm theology and self-rejection all have this in common: they are forms of self-focus. But the Gospel is a cure to pride not because it points out how much is wrong with us but because it makes us so secure in Christ that we can forget ourselves. Pride is self-satisfaction. Distorted humility is self-persecution. Both are forms of self-absorption. The joy of the Lord comes through self-forgetfulness.
John Piper has said it well: "The really wonderful moments of joy in this world are not the moments of self-satisfaction, but self-forgetfulness. Standing on the edge of the Grand Canyon and contemplating your own greatness is pathological. At such moments we are made for a magnificent joy that comes from outside ourselves" (John Piper, Don't Waste Your Life).
Humility starts with the assurance of God's love in Jesus Christ. The more secure you are in His grace, the more you can forget yourself. That's humility. And that's the Gospel!
---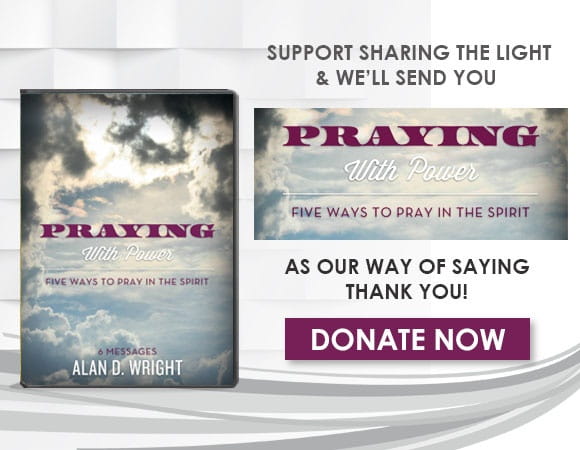 For more information please visit SharingtheLight.org.