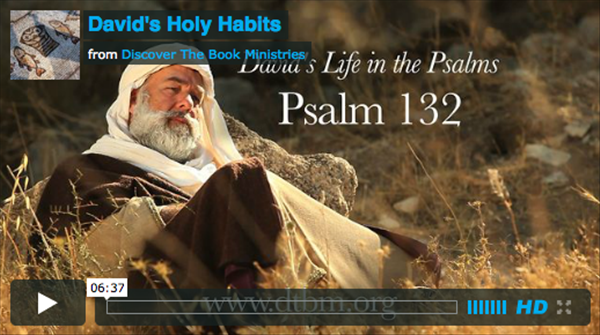 David's Holy Habits
Psalm 132 captures David's spiritual secret. We find here that David is talking about his childhood; and from this Psalm we can detect the choices that made him able to face not just
Goliath
, but all the adversity he had at home when his father and brothers didn't like him.
What made David strong enough to live on the run, hiding out from King Saul? These elements of David's Spiritual Secret were his holy habits. That is what made him the great king that was after God's own heart.
To view this video lesson, click on the video above or click here.
For more from Discover the Book Ministries, please visit discoverthebook.org.