Ed Young Television Devotional
The Pursuit of Your Life
"Remember your Creator in the days of your youth, before the days of trouble come and the years approach when you will say, 'I find no pleasure in them.'" Ecclesiastes 12:1
THINK
All of life is a pursuit. The question is, what are we pursuing? So often, people chase money or fame or power. They'll chase this fun fix or that adrenaline rush. But the reality is that none of those lead to a fulfilling life. None of those get us to the places God wants us to go.
King Solomon lived a life unlike anyone else in history. He had more things, went more places, and accomplished more than anyone else ever will. But at the end of his life, as he looked back, he realized that he had missed out on something, and it was all about the pursuit of his life. Listen to Solomon's advice. Seek God now – no matter where you are – and make Him the focus of your pursuit! Because when you pursue Him first, you'll end up right where you need to be.
PRAY
Admit to God if you have turned your focus to anything but Him. Pray for the discipline to keep Him at the forefront of your life. And thank Him in advance for all that He is going to accomplish through your life.
ACT
Pursuing God doesn't have to be an intimidating endeavor. It simply takes focusing on God first. Commit to spending 10-15 minutes at the beginning of each day praying, reading God's Word, and simply pursuing your relationship with God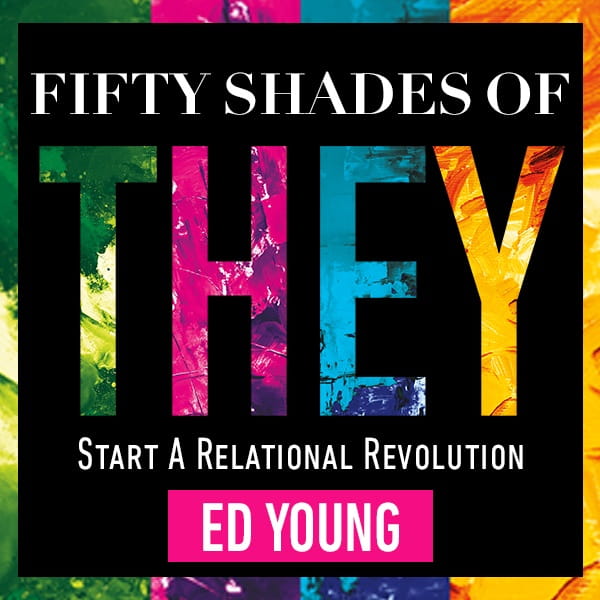 FIFTY SHADES OF THEY From New York Times Best-Selling Author Ed Young
Fifty Shades of They gives you fifty simple, yet profound insights that will help any relationship thrive, from friendships to business partnerships to marriages. Based on biblical standards and the teaching of Ed Young, this book is written for anyone who is looking to give new life to their relationships.
For more information about Ed Young Television please visit FellowshipChurch.com. Ed Young Television is also available on OnePlace.com and LightSource.com.