Raising kids is part joy and part guerilla warfare. – Ed Asner
One day, it just happens. You look at your kids in the middle of the morning rush to get out the door and you suddenly realize they are grown up. Your beautiful little princess is now 14 or 15 years old. Gone are the days of Cinderella dress-ups and tea parties. Now she spends her life texting and YouTube-ing. She won't hug you anymore. Your opinion doesn't mean what it used to. Her friends are questionable and you're concerned.
Or maybe your teenage son is bigger than you are now, his low voice masking the little boy who still lives inside. He grunts mono-syllabic responses to your "invasive" questions and sports, girls, and friends all rank higher than you in his book.
Let's face it: Being a parent is exhausting!! Game over: Your teenagers are putting you into exile. God offers comfort in these weary times:
Do you not know? Have you not heard? The Lord is the everlasting God, the Creator of the ends of the earth. He will not grow tired or weary, and his understanding no one can fathom. –Isaiah 40:28
So if you're feeling badly about not being able to shift gears with your teenaged children, you're not alone. It's the human condition. If you think your weariness is greater than your God, remember that God never grows tired… ever. And His Spirit is in you. In fact, in verse 29, God promises to give us help:
He gives strength to the weary and increases the power of the weak.
When you can't keep up, keep His Word in your heart. When your kids don't feel like giving you a loving hug, God always does. And when they are ready to spread their wings and fly from home, God wants you to come home to Him. That's what He is there for, and He can't wait to spend time with you.
Dear Father, I am tired and sometimes, I feel so rejected. Sometimes I feel like I can't even make it through the rest of the day. In Your Word, You promise to give me strength. Remind me that my joy comes from knowing Jesus as my Savior, not from earthly relationships. In His holy and precious name, Amen.
Listen to Pete, Jill & Stuart Briscoe on the Telling the Truth broadcast at OnePlace.com
SPECIAL OFFER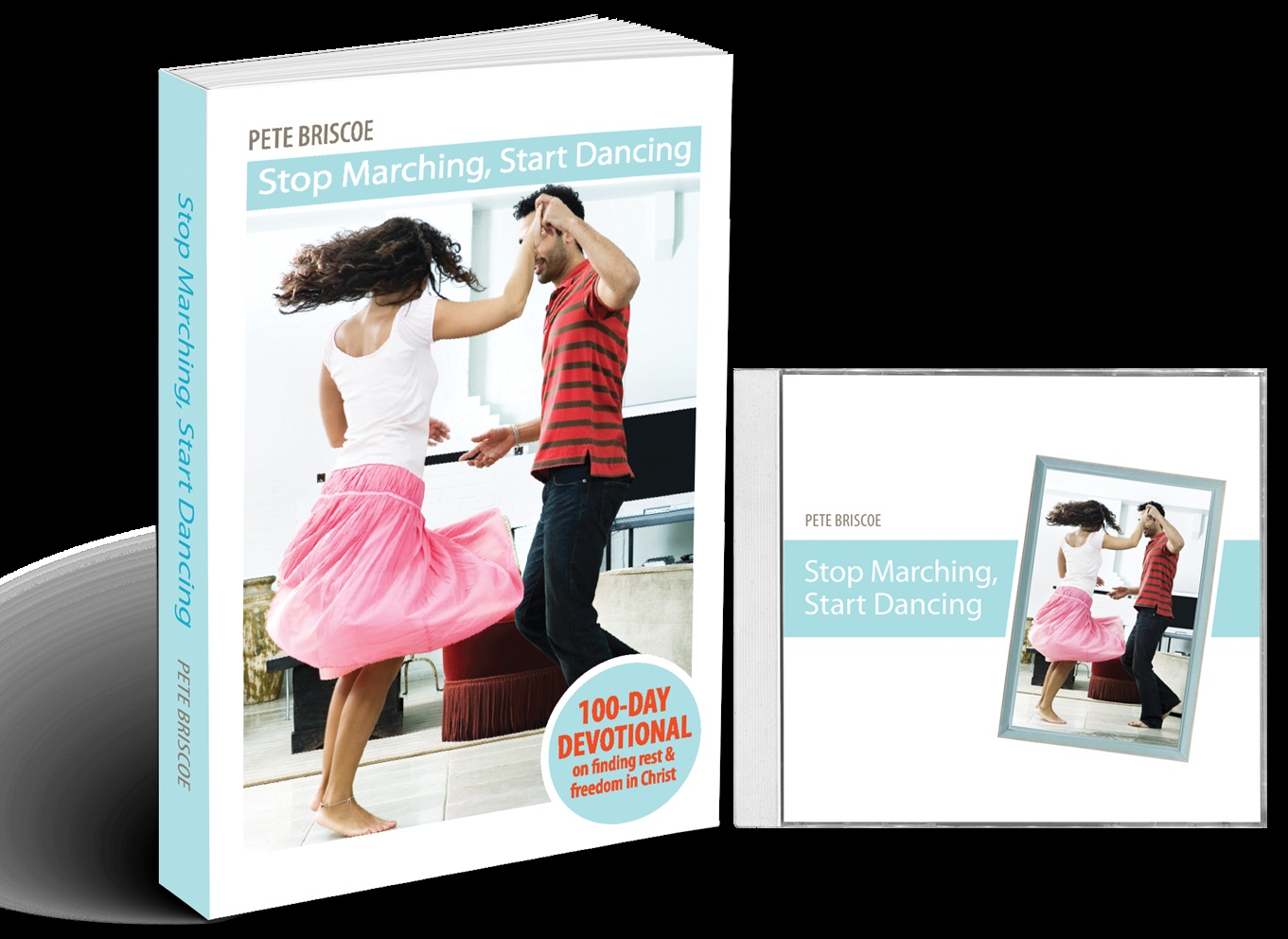 Pete Briscoe's Stop Marching, Start Dancing book and 3-message CD set
Jesus didn't come to enslave you to work your way to holiness. He came to set you free from trying to earn His approval. Learn how you can experience true freedom in God's grace, when you request a signed copy of Pete's Stop Marching, Start Dancing devotional book and 3-message CD set today!