I'm not living, I'm dying the American dream. –Delaney McDonough
"Exile." That feeling of isolation, separation, being far away from home… being alone. Our personal exiles come our way in many shapes and sizes: idols, infertility, bosses, grief, marriage, sin, people problems, teenagers. Yeah, the list is endless. Actually, anything that is not God can make us feel like we are in exile from God.
God spoke through the prophet Isaiah to the Israelite exiles in Babylon in the sixth century B.C., those words speak across time into our lonely isolated hearts as well.
Even youths grow tired and weary, and young men stumble and fall; but those who hope in the Lord will renew their strength. They will soar on wings like eagles; they will run and not grow weary, they will walk and not be faint. –Isaiah 40:30-31
The truth is that this world is not our home. We will grow weary. We will stumble. But soon enough, we will be with Jesus face-to-face. In the meantime, God is with us, and His spirit is in us. (You can't get any closer than that.)
By telling ourselves the truth about who we are in Christ, and who He is in us, we can know the renewed strength that comes from God Himself. We can fly on wings above the things that make us feel exiled, the things that try to bring us down.
Soon enough, our reunion with Him will be complete. The feelings of exile will be over. He will hold us close and dry every tear.
Until then, keep the faith. Keep looking to Jesus…
Jesus, I trust You, Lord. Your Word says that we have become one, even as You are one with the Father. I rest in that today. I believe You are here with me and in me. Live through me today and every day. Amen.
Listen to Pete, Jill & Stuart Briscoe on the Telling the Truth broadcast at OnePlace.com
SPECIAL OFFER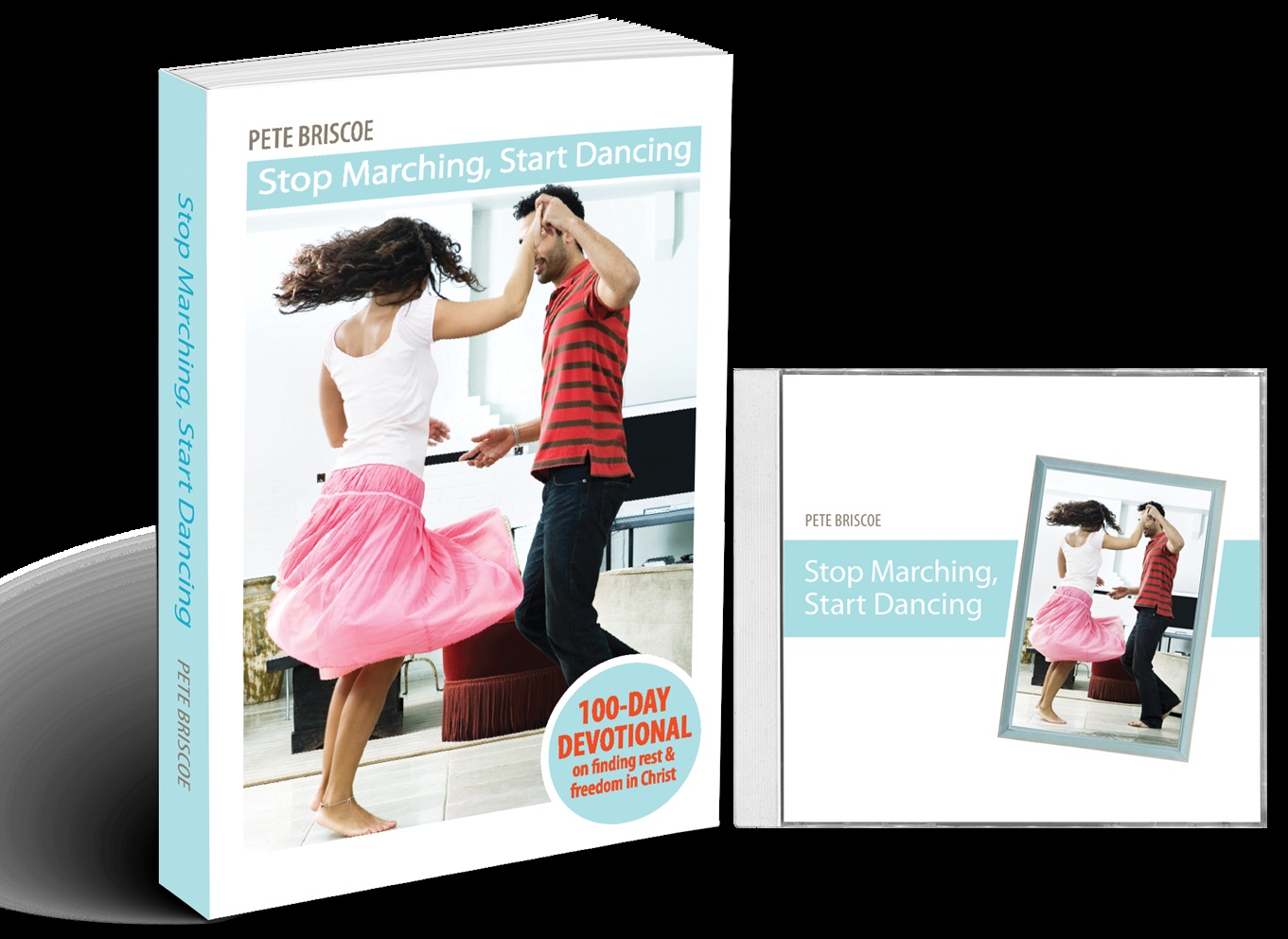 Pete Briscoe's Stop Marching, Start Dancing book and 3-message CD set
Jesus didn't come to enslave you to work your way to holiness. He came to set you free from trying to earn His approval. Learn how you can experience true freedom in God's grace, when you request a signed copy of Pete's Stop Marching, Start Dancing devotional book and 3-message CD set today!