Your pain right now could be God prying open your life and heart in order to remove a gift of his that you've been holding onto more dearly than him. – Tullian Tchividjian, Jesus + Nothing = Everything
Boxing Day, the day after Christmas, finds people returning and exchanging unwanted gifts. It's become a hunt for a better gift. But originally, Christmas was for the Nativity, and Boxing Day was for the exchange of gifts – particularly between employers and their workers. These Christmas boxes held gifts that were above and beyond merit.
Many people approach faith with a modern mentality of Boxing Day. They go to church, experience Christianity, but then decide to box up their experiences in exchange for something different – in search of something better.
Perhaps they are waiting for 100 percent confidence in the message; otherwise, faith feels blind. Perhaps they're afraid to lose control. Perhaps there is a lingering fear of what friends and family will say if they take the plunge into Christ.
The author of Hebrews wants us to know there is nothing better than Jesus: "Even though we speak like this, dear friends, we are convinced of better things in your case – the things that have to do with salvation" - (Hebrews 6:9).
Better things that have to do with salvation. What are these better things? When we transition from experiencing Christian lifestyle to believing in Christ, we'll experience the following through the power of the indwelling Spirit:
"He will not forget your work and the love you have shown him as you have helped his people…" (Hebrews 6:10). We will genuinely love God and love people.
"We want each of you to show this same diligence to the very end, so that what you hope for may be fully realized" (Hebrews 6:11). We will be gifted perseverance. By the Spirit, we will meaningfully engage in our faith because it's a priority that doesn't lessen until our hope is reality.
"We do not want you to become lazy, but to imitate those who through faith and patience inherit what has been promised" (Hebrews 6:12). We will be able to trust God to do what He promised. We can trust the promise and anticipate the gift – the inheritance – for it is the best.
Lord, perhaps I've been boxing up experiences like one boxes up possessions, believing the experience might save me. It's a counterfeit gift – inferior to the better gift. I surrender to Jesus and His indwelling Spirit with expectancy of love, perseverance, and ability to trust. Amen.
Listen to Pete, Jill & Stuart Briscoe on the Telling the Truth broadcast at OnePlace.com
SPECIAL OFFER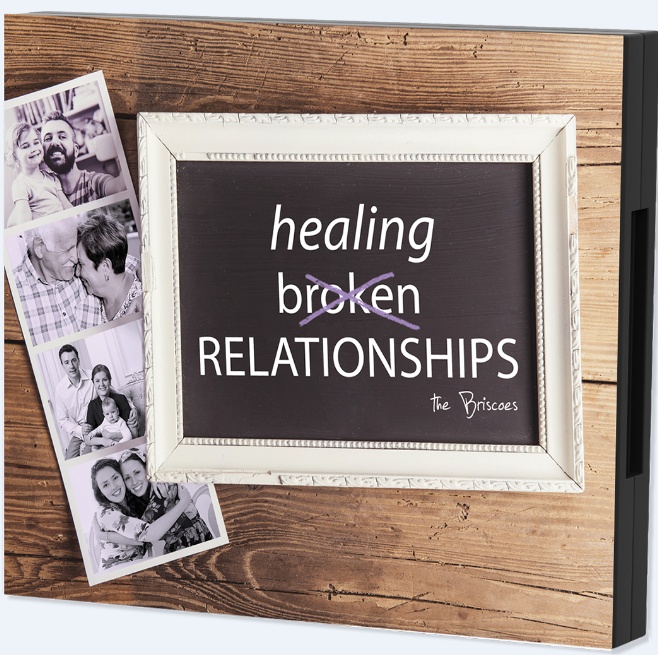 Stuart, Jill, and Pete Briscoe's Healing Broken Relationships CD Album
Most people are familiar with the pain that comes with hurting relationships. Others settle for relationships that just aren't living up to their potential. Stuart, Jill, and Pete Briscoe show you how to breathe new life into your relationships in this
special 6-CD album
.