Like Christians, Jews and Muslims also believe in one God. However, because their God is one person within one being, he is the prisoner of his own limitation. Frozen with the singularity of his transcendency, he can never experience community. – Gilbert Bilezikian
For centuries, man has struggled to come up with a half-decent "three-in-one" illustration for the Trinity: a triangle, three rings looped together, the trefoil, a river, the sun, an egg… the list is endless. All of these help, but they all miss the relational aspect of the Trinity. The sides of the triangle cannot talk to each other. Circles cannot love each other.
Our salvation requires more than just the existence of three persons. It takes one God in three persons acting in community. This concept is very clear when we look at the exact wording of Genesis 1:1-3:
In the beginning God [the Father] created the heavens and the earth. Now the earth was formless and empty, darkness was over the surface of the deep, and the Spirit of God was hovering over the waters. And God said, "Let there be light," and there was light.
And in John, chapter 1, verse 1:
In the beginning was the Word, and the Word was with God, and the Word was God.
All three members of the Trinity appear in the very first verses of Scripture, communing with and relating to one another. And this image is repeated throughout the Bible. That's amazing, really, this idea of God being a community. A god who is just one person is all alone. But our one God-in-three-persons has been existing in loving biblical community for all of eternity. Why is this important to each of us right now? Because it's the only way we can have community with Him. Paul laid it out in the salutation of several of his letters:
"May the grace of our Lord Jesus Christ and the love of God and the fellowship of the Holy Spirit be with you all."
Grace, love, and fellowship with God, through the Son, the Father, and the Spirit – where would we be without each and every one?! Alone, separated from the community of God, that's where!
Dear God, I praise You and worship You – the One who is beyond what I could ever understand. I thank You with all my being that You are Son, Father, and Spirit so that I can experience Your grace, love, and fellowship today. Amen.
Listen to Pete, Jill & Stuart Briscoe on the Telling the Truth broadcast at OnePlace.com
SPECIAL OFFER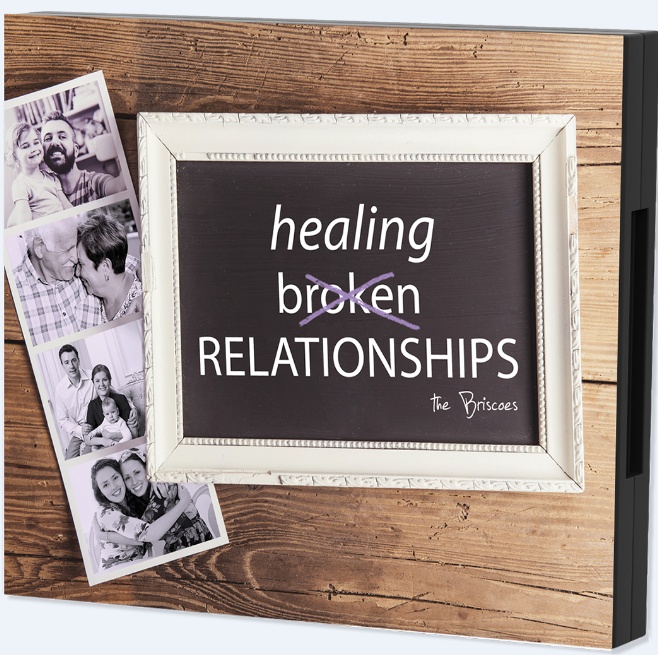 Stuart, Jill, and Pete Briscoe's Healing Broken Relationships CD Album
Most people are familiar with the pain that comes with hurting relationships. Others settle for relationships that just aren't living up to their potential. Stuart, Jill, and Pete Briscoe show you how to breathe new life into your relationships in this special 6-CD album.