Success demands singleness of purpose. – Vince Lombardi
If you ask any first grader, they will tell you that three things are required to make the perfect sandwich: bread, peanut butter, and jelly. If you are missing any of those ingredients, it is not a peanut butter and jelly sandwich. You just don't have what it takes!
By the same token, it takes one God and all three persons of the Trinity to make things right between us. Without the Trinity, we just wouldn't have what it takes to be in relationship with God.
To God's elect, exiles scattered… who have been chosen according to the foreknowledge of God the Father, through the sanctifying work of the Spirit, to be obedient to Jesus Christ and the sprinkled with his blood. –1 Peter 1:1-2
As far as God the Father is concerned, my salvation began when He chose me before the foundation of the world.
As far as God the Son is concerned, my salvation was purchased when He died for me and shed His blood on the cross and took my sins there with Him.
As far as the Holy Spirit is concerned, I was saved the day that I bowed my knee to Christ and said, "Jesus, yes, I receive Your free gift of salvation!" He came in and gave me new life!
Father, Son, and Spirit, working in tri-unity to save my wretched soul. How else could God have pulled this off without all three members of the Trinity? If only Jesus is truly divine, and there is no Father and no Spirit, what happens? Jesus dies on the cross and then, uh oh… Whose wrath did He appease by dying on the cross? And how does He get raised back to new life? He's dead.
And even if all that does happen, how is it personally applied to you and me 2,000 years later without the Holy Spirit? This was the goal since the beginning and it could only be accomplished through the work of all three persons of the Trinity!
Dear Jesus, I am so grateful that God sent You into this world to take away my sin. I am so thankful that God sent the Holy Spirit to apply Your finished work to me. Thank You for all that You have done and are doing in my life today. Amen.
Listen to Pete, Jill & Stuart Briscoe on the Telling the Truth broadcast at OnePlace.com
SPECIAL OFFER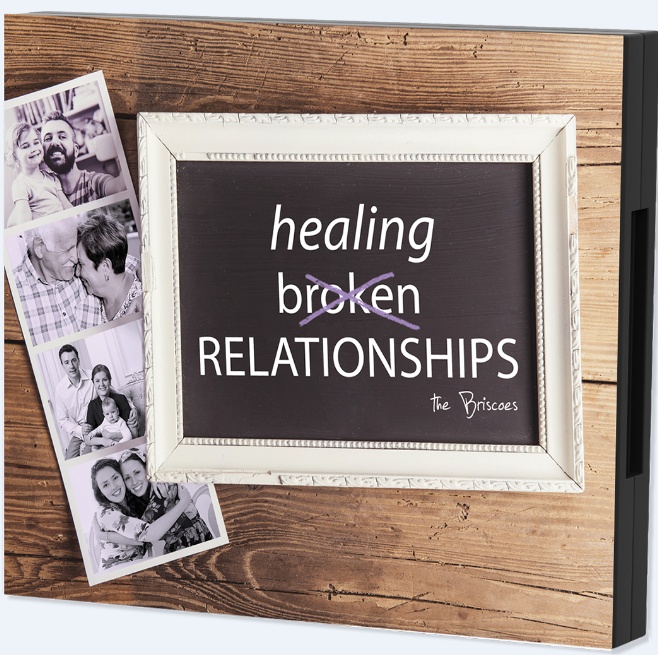 Stuart, Jill, and Pete Briscoe's Healing Broken Relationships CD Album
Most people are familiar with the pain that comes with hurting relationships. Others settle for relationships that just aren't living up to their potential. Stuart, Jill, and Pete Briscoe show you how to breathe new life into your relationships in this
special 6-CD album
.