"We accept the love we think we deserve." – Stephen Chbosky, The Perks of Being a Wallflower
It's hard to accept someone's love toward us without first understanding their motivation. For this reason, it's vital that we understand the attitude of the One who sits on the throne. For how can He love us when we are so prone to sin?
Jesus has what I like to call a Priestly Predisposition. He has this attitude all the time – both before and after we sin.
What attitude is this? To answer that, we must discover the Old Testament requirement of the high priest – a position chosen by God, not elected by man.
The high priest represented the people to God following their sins. He was a link of intimacy between fallen man and holy God. As that link, the high priest needed to possess a certain quality. Hebrews 5:2 tells us a high priest must be "able to deal gently with those who are ignorant and are going astray."
Whether the people sinned on purpose or sinned in ignorance, the high priest's role was to reconnect God's people to God. How could a high priest bear gently with sinners? "He himself is subject to weakness" (Hebrews 5:2).
In other words, the priest is different – set apart by God – but he was also the same – prone to temptation.
We see this play out in the story of Aaron, Moses' brother and the first high priest of Israel.
One of Moses' trips to Mount Sinai was especially long. While he was gone, the people begged Aaron to create a tangible god for them to worship. Aaron agreed and told the people to bring him gold. When the golden calf was finished, he led the people in an idolatrous festival (Exodus 32).
When Moses eventually came down from Mount Sinai, Aaron played the blame game. "Do not be angry, my lord. You know how prone these people are to evil" - (Exodus 32:22).
So Aaron (the father of the priesthood) blew it. But from that day forward, he and his progeny were able to receive the sins of Israel with gentleness and compassion. He knew what it was to mess up. And he knew what it was to approach the throne of grace and find mercy.
If Aaron can be so gracious, how much more gracious is our High Priest, Jesus?
Jesus, have I been so busy hiding my sin that I never considered You could use it for Your glory? Show Your compassion through me – compassion toward others rooted in my own redeemed failures and weaknesses. Amen.
Listen to Pete, Jill & Stuart Briscoe on the Telling the Truth broadcast at OnePlace.com
SPECIAL OFFER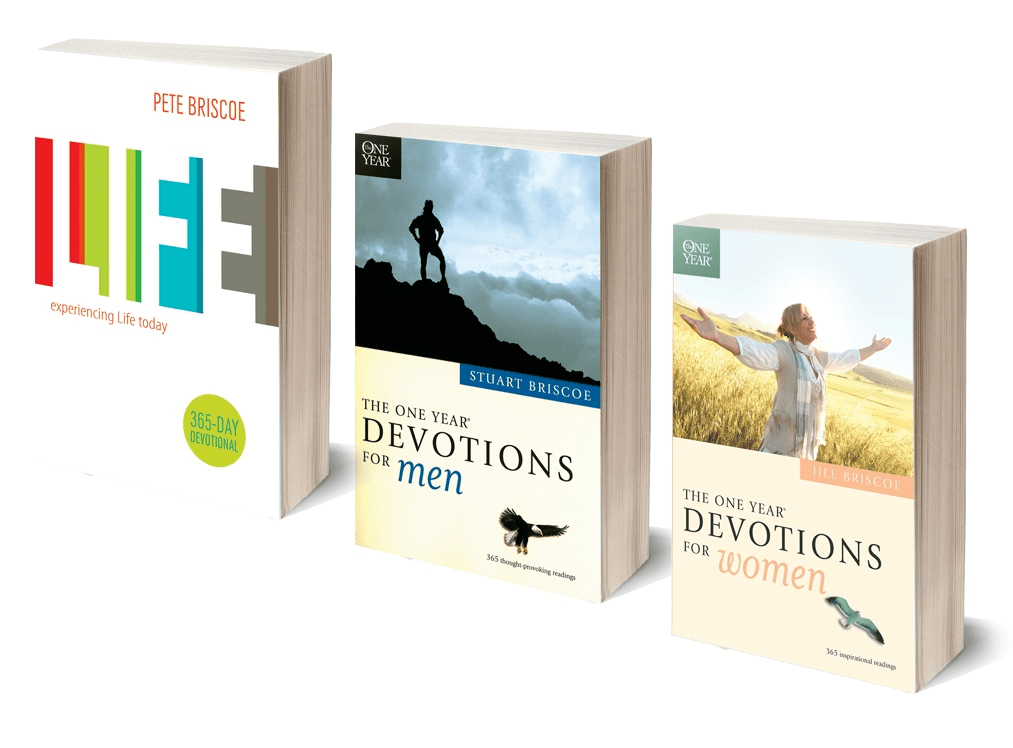 Pete, Stuart, and Jill Briscoe's 365-day devotional books
Pete, Stuart, and Jill want to move you beyond New Year's resolutions and help you experience a spiritual revolution in 2016, by sending you one of their 365-day devotional books.