Be kind, for everyone you meet is fighting a hard battle. – Ian Maclaren
How many spend a lifetime believing they are either too much or not enough? They have too much sin and not enough goodness. Their past is too much for God to forgive; they believe there isn't enough grace for that.
And so they hide – like a child caught with one hand in the cookie jar. They bury their head in shame believing God's anger toward them is not only well deserved, but also long lasting.
How would their understanding of God change if they framed Him by His throne of grace instead?
My heart breaks for those who walk around with a militant image of God. I've met too many people who see Him with a stick in His hand, ready to discipline all offenders of holiness. And so they hide from Him, confident they don't belong in His presence.
Certain that keeping their distance is as it should be.
Friends, if you don't hear anything else, hear this: You are invited to approach the throne of grace in confidence, not in shame. His arms are wide open and His hands are empty, anticipating the moment when you fall into His embrace.
"Come to Me," He says, "and find mercy and grace here."
Once we understand Jesus' compassion toward us as individuals, an important transition occurs. Through the indwelling Spirit, we are "chosen by God… to be a holy priesthood" (1 Peter 2:4-5). And we can ask ourselves: What priestly predisposition do we have as a Church?
If we carry the attitude of Christ, our High Priest, then we too will gently receive those who come to us in sin. We'll say, "Ah, I remember how difficult it is to know I've blown it." Because Jesus lives in us and through us, we'll be able to show others His grace.
This, my friends, is the priestly predisposition of the Church of Jesus Christ. When we live this way, the world will notice.
Jesus, live and love through me so that I may give compassion in the same measure by which I've received it. Bring to mind my weaknesses as needed – not for the sake of shame, but for the cause of love. Amen.
Listen to Pete, Jill & Stuart Briscoe on the Telling the Truth broadcast at OnePlace.com
SPECIAL OFFER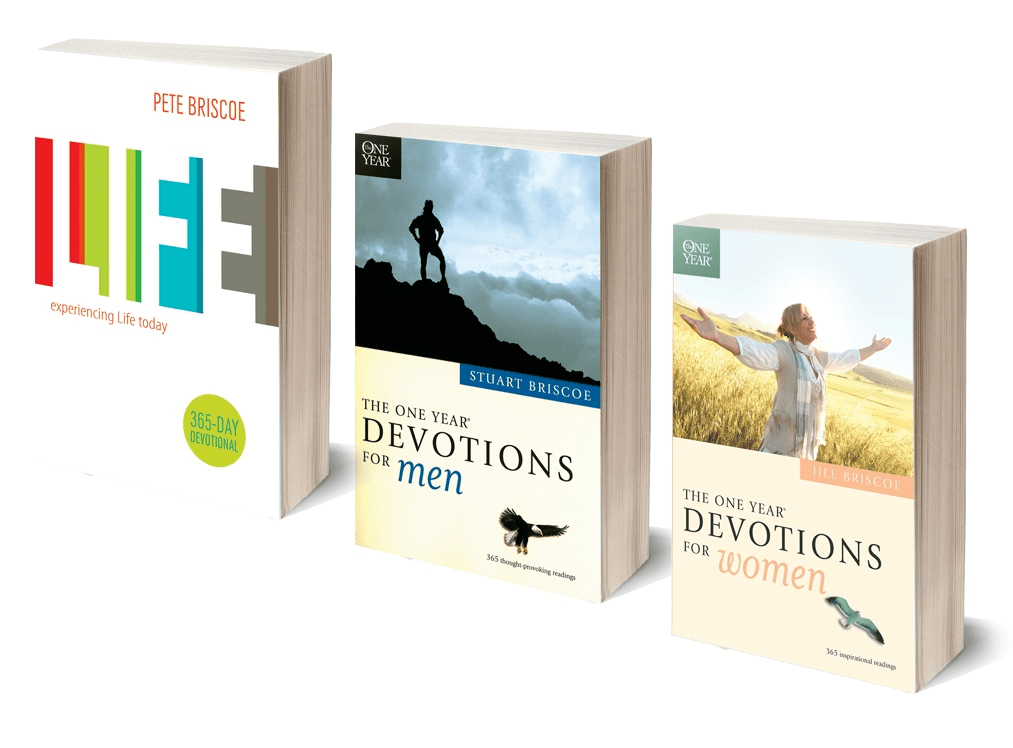 Pete, Stuart, and Jill Briscoe's 365-day devotional books
Pete, Stuart, and Jill want to move you beyond New Year's resolutions and help you experience a spiritual revolution in 2016, by sending you one of their 365-day devotional books.