There is no one like You. There has never, ever been anyone like You. – David Crowder song lyrics
Humans are wired to compare. It just seems to be part of our mental DNA. Tall or short? Smart or brilliant? Type A or Type B? Good or bad? Gracious or judgmental? Comparing things helps us categorize things so we can make sense of the world. Compare. Compare. Compare.
Know what? We all do the same with God! When we try to wrap our heads around God, we compare Him to other things we do have our heads around – perhaps a parent, a king, an artist, etc. But Isaiah says that when it comes to God, there is no comparison.
"To whom will you compare me? Or who is my equal?" says the Holy One. – Isaiah 40:25
Can you imagine someone who is so unique that they are beyond our imagination? (Trick question there!) No, we can't! One thing is for sure: Although we are made in God's image, He is not "like us." Isaiah illustrates the futility of attempting to compare God to anything in the following passage:
Do you not know? Have you not heard? The Lord is the everlasting God… He will not grow tired or weary, and His understanding no one can fathom. – Isaiah 40:28
No, when it comes to us and God, there is no comparison. We would be wise to search our thoughts and see where we have tried to define God by comparing Him to others, because He has no equal in any way. He lacks nothing, knows everything, exists everywhere at once, and has all power under His control. He never gets tired. You'll never see God reaching for a Gatorade or falling asleep on the job. His thoughts are far beyond our limited comprehension. We can rest in these truths today, because His forgiveness always flows freely. His grace cannot be exhausted. His love never, ever fails.
Dear God, stun me today with the awareness that I cannot compare You to anything or anyone. Shock me with the wonder that You are truly beyond my understanding. Help me to understand that although there is nothing higher than You, You came down low to raise me up. I thank You for Your incomparable grace, so I can take part in the wonderful inheritance You lovingly offer me. Amen.
Listen to Pete, Jill & Stuart Briscoe on the Telling the Truth broadcast at OnePlace.com
SPECIAL OFFER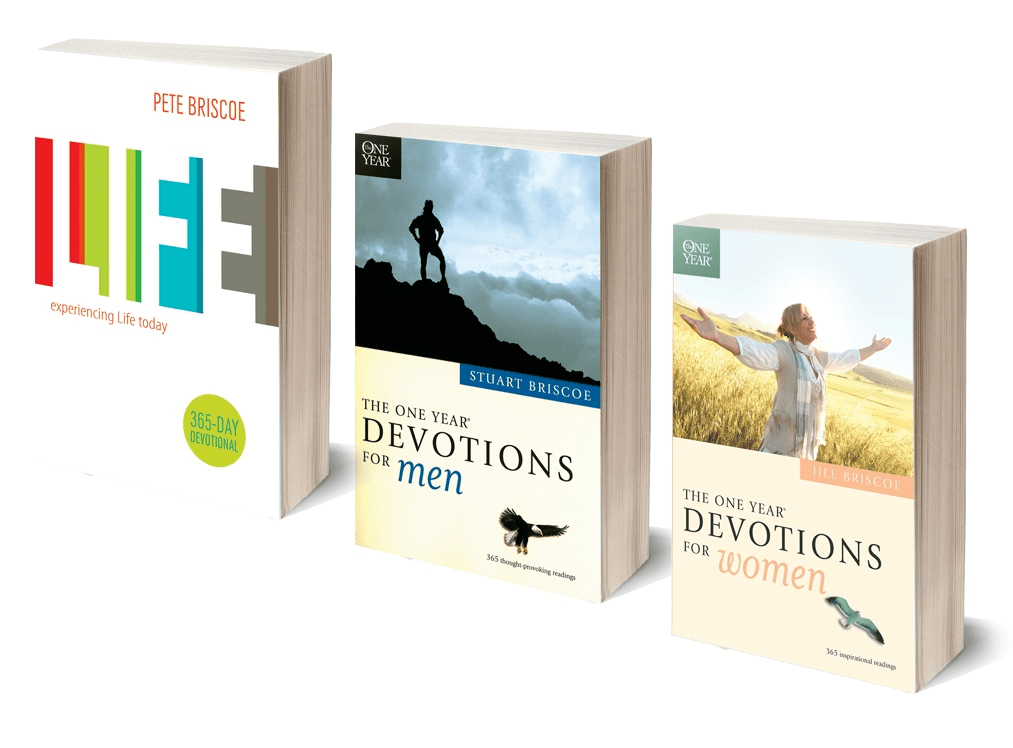 Pete, Stuart, and Jill Briscoe's 365-day devotional books
Pete, Stuart, and Jill want to move you beyond New Year's resolutions and help you experience a spiritual revolution in 2016, by sending you one of their 365-day devotional books.