The heavens declare the glory of God; the skies proclaim the work of His hands. – Psalm 19:1
The mating dance of the bird-of-paradise is an incredible thing to watch. This beautiful black bird is sleek and handsome, but when a female is nearby, he does this amazing dance. (I know, it's a guy thing.) He puffs up and turns his wings inside out and reveals a bright turquoise crescent on his chest. He jumps around and makes a loud clicking sound that's incredible. Although it's been happening for thousands of years, many have never even seen this rare creature. When it was finally captured on video and shared with the world, it was a victory for the photographer. But do you know who (other than the girl birds-of-paradise) has been watching all along? God. He's the One who designed it all.
For since the creation of the world God's invisible qualities – his eternal power and divine nature – have been clearly seen, being understood from what has been made, so that people are without excuse. For although they knew God, they neither glorified him as God nor gave thanks to him, but their thinking became futile and their foolish hearts were darkened. – Romans 1: 20-21
When we observe the incredible intricacies and beauty of nature with an open mind and willing heart, some of God's attributes become blatantly obvious. We need never wonder if there is a God. Just look around! The proof is in the unrivaled beauty of the snow-capped mountains, crystal-blue oceans, and lush, green forests of His hand. The evidence of His existence is seen in the changing of seasons, the immaculate balance of the ecosystem, the nightly display of stars and moon and planets, and the explosion of thunderstorms and volcanoes.
Nature is a work of art. When it comes to knowing who the artist is, there can be no mistake.
Dear God, thank you for creating the world and everything in it. I have no excuse to not understand this aspect of Your heart. Help me to see You when I see beautiful things that You have made in nature. Today, I choose to worship You, the Creator, and not any created thing. Amen.
Listen to Pete, Jill & Stuart Briscoe on the Telling the Truth broadcast at OnePlace.com
SPECIAL OFFER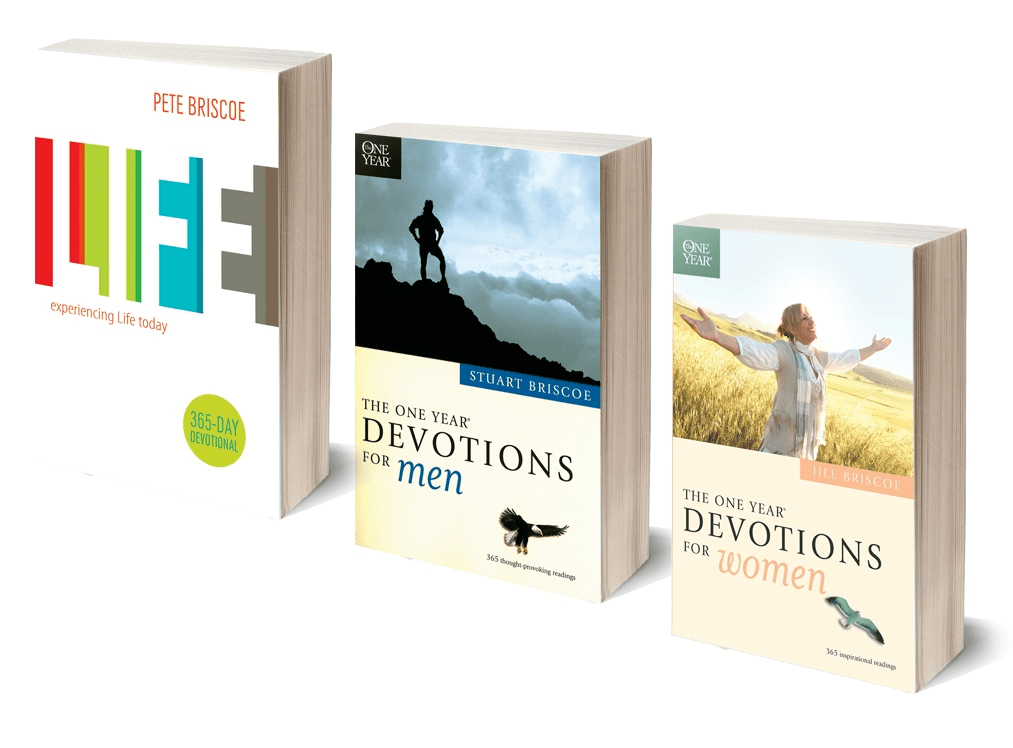 Pete, Stuart, and Jill Briscoe's 365-day devotional books
Pete, Stuart, and Jill want to move you beyond New Year's resolutions and help you experience a spiritual revolution in 2016, by sending you one of their 365-day devotional books.