There is nothing to writing. All you do is sit down at the typewriter and bleed. – Ernest Hemingway
There are few things worse than sitting in front of a blank computer screen when someone has demanded that you produce something. It could be a sermon, a paper, a novel, a report. But when the final project is completed, we are proud, aren't we? We say to ourselves, "Look what I have done!" And we might even go on to share with our friends or co-workers what an arduous task creating this thing was. Why does writing feel like such an accomplishment? I think it's because we leave a little bit of ourselves in each word.
To an infinitely greater extent, God has left Himself in each word of Scripture written for us. It's a book that is definitely beyond what any man could have written. Without the Holy Spirit, what could mere man have produced? Humans would have been incapable of actually revealing anything about God's nature without supernatural intervention. But the Bible itself says that all Scripture is "God-breathed." God sent the Holy Spirit to move through David, Paul, and the other 40-plus writers who authored the Bible.
It's a miracle, if you think about it. In symbols of Greek, Hebrew, and Aramaic (and now translated into more languages than any other book in the world), God reveals Himself to humanity. God's true character can be learned from reading His Word – and His true emotions toward us are revealed, too. The writing of the Bible was directed by the Spirit of God, and only through the Holy Spirit can we begin to comprehend such love as we read, ponder, and meditate on those words – but that's not the end of it.
"You study the Scriptures diligently because you think that in them you have eternal life. These are the very Scriptures that testify about me, yet you refuse to come to me to have life." – John 5:39-40
The Holy Spirit uses God's Word to reveal who God is to us in Jesus. That's the end game. That's why God wrote. That's why He bled. Those of us who are in Christ have the capacity to truly know who He is and experience Him in a rich way every moment of every day.
Holy Spirit, thank you for expressing love in a way I can understand through the Word so that I can come to Jesus and find life. Make the living and active Word of God come alive today, that I might be able to comprehend that which otherwise would be beyond me. Amen.
Listen to Pete, Jill & Stuart Briscoe on the Telling the Truth broadcast at OnePlace.com
SPECIAL OFFER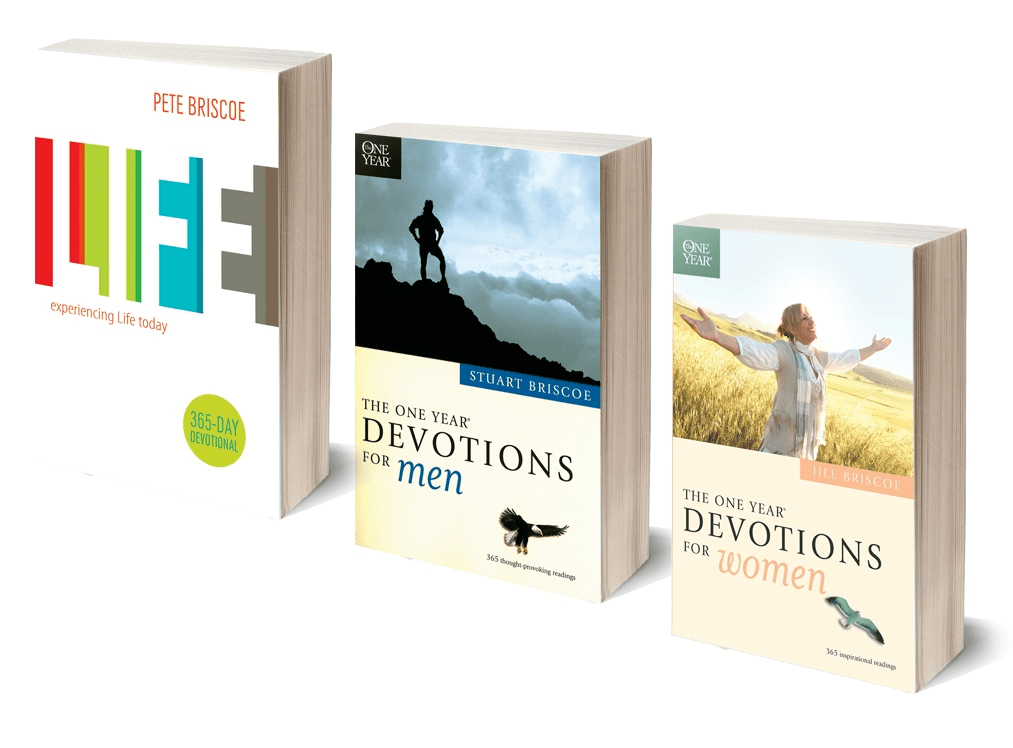 Pete, Stuart, and Jill Briscoe's 365-day devotional books
Pete, Stuart, and Jill want to move you beyond New Year's resolutions and help you experience a spiritual revolution in 2016, by sending you one of their 365-day devotional books.