The real sin lay in thinking that any power to help and transform came from me. Of course it was not my wholeness, but Christ's that made the difference. – Corrie ten Boom, The Hiding Place
As a little girl, Corrie ten Boom was trying to understand God's grace, so she approached her father in conversation, "I don't understand how God has all this grace, but I receive it little by little, here and there, in times of need."
Her father responded, "When you go down to the bus in the morning, I give you your token. I give you just one token for the ride, but I have a whole bunch of tokens. I don't give them all to you; I just give you the one. This is how God's grace works. God has all the grace you need, and He gives it to you as you need it."
"Why do you do it that way?" she asked.
"One of my favorite parts of the day is when you come into my study to ask for the token. I just love being with you. It's my way of getting you in here."
God loves when we approach His throne of grace. He loves when we come, asking for His gift. He delights in showing us mercy – which is God's withholding of what we deserve. And He's equally pleased to give us grace – God's gift of what we don't deserve. Undeserved blessing is the way of our Father.
So when we find ourselves in moments of temptation, we are invited to approach Jesus and say, Please do something. Fill me with Your mercy and grace. As we speak our need, we will be met with a promise.
Let us then approach God's throne of grace with confidence, so that we may receive mercy and find grace to help us in our time of need. - (Hebrews 4:16)
The context for need in this verse is temptation. We do not fight temptation alone. When we find ourselves being tempted, we are to approach God's throne in prayer, ask for what we need in that moment – mercy or grace – and He will provide. It's His promise and it's never depleted.
Jesus, so often I feel that I should be stronger or better in the midst of temptation. Now I know You're eager for me to come to You – that You anticipate my request for help in a time of need. I can rest knowing Your mercy and grace are enough for today, with a limitless supply for all tomorrows. Amen.
Listen to Pete, Jill & Stuart Briscoe on the Telling the Truth broadcast at OnePlace.com
SPECIAL OFFER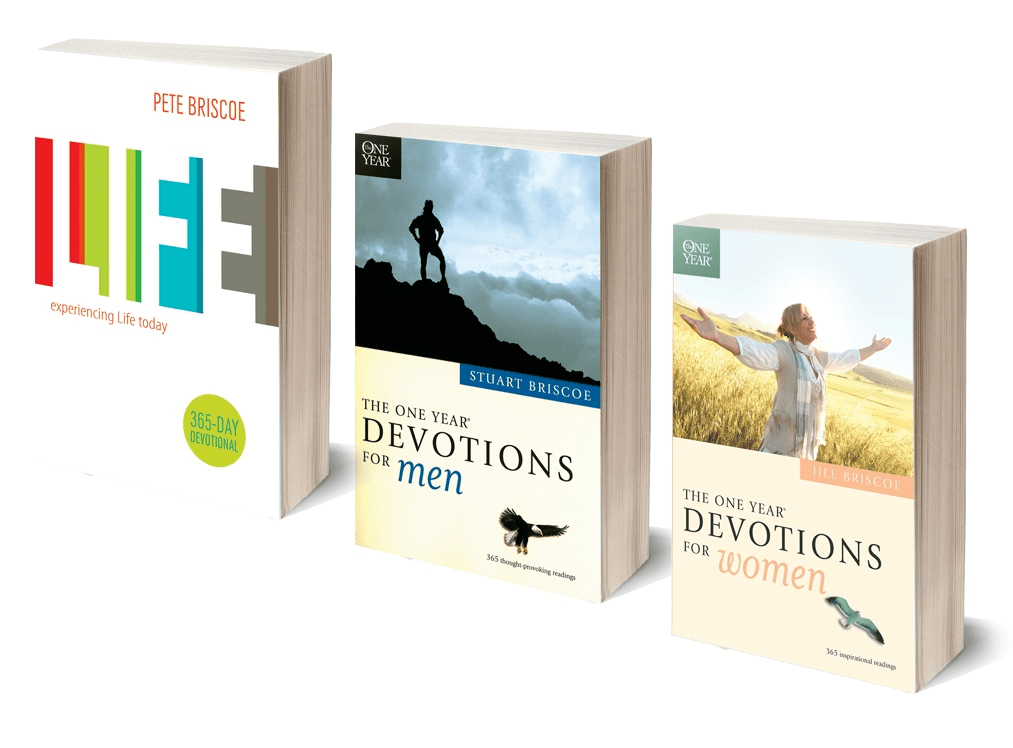 Pete, Stuart, and Jill Briscoe's 365-day devotional books
Pete, Stuart, and Jill want to move you beyond New Year's resolutions and help you experience a spiritual revolution in 2016, by sending you one of their 365-day devotional books.