I do not consecrate myself to be a missionary or a preacher. I consecrate myself to God to do His will where I am, be it in school, office, or kitchen, or wherever He may, in His wisdom, send me. – Watchman Nee, The Normal Christian Life
In evangelical culture, we hear a lot about "calls to ministry." Some have stories of being called to preach at age 16. Others say God put an area of ministry on their heart; they call it their "burning bush moment."
As we listen to these incredible stories, we can start to believe God doesn't have anything special for us, especially if we haven't had a burning bush moment ourselves.
Thankfully, God tells us otherwise in the letter to Ephesus:
For we are God's handiwork, created in Christ Jesus to do good works, which God prepared in advance for us to do. - (Ephesians 2:10)
We are God's kids and He loves us. Like a parent preparing for Christmas morning, He has prepared opportunities for us to be His instruments, and He can't wait for us to unwrap them.
So let's not root ourselves in the fallacy that permeates evangelical culture. This fallacy says, "All are called to serve, but only some are called to fulltime ministry."
This simply isn't true, friends. If you define ministry as allowing Jesus to express Himself through us as God's instruments, then in Christ, you are called to fulltime Christian service. You're in fulltime ministry.
But how do we know what God has prepared for us individually?
My own calling started on a trip to the Philippines, during a conversation with a pastor facing persecution. I left that moment desiring to become a pastor.
The conversation continued when the leader of our trip told me to become a missionary – America had enough pastors.
When I returned home, my father suggested I become a missionminded pastor. I loved that idea, so I enrolled in seminary.
And as I finished seminary, my wife and I had a conversation over lunch with a gentleman who invited us to our current church in Texas.
My "calling" didn't include burning bushes. But I did have several burning conversations.
Jesus, if I've been living like ministry is only for fulltime vocational ministers, open my heart to new possibilities. Bring along burning conversations – invitations to serve You with my whole life. Reveal to me the type of instrument I am. Amen.
Listen to Pete, Jill & Stuart Briscoe on the Telling the Truth broadcast at OnePlace.com
SPECIAL OFFER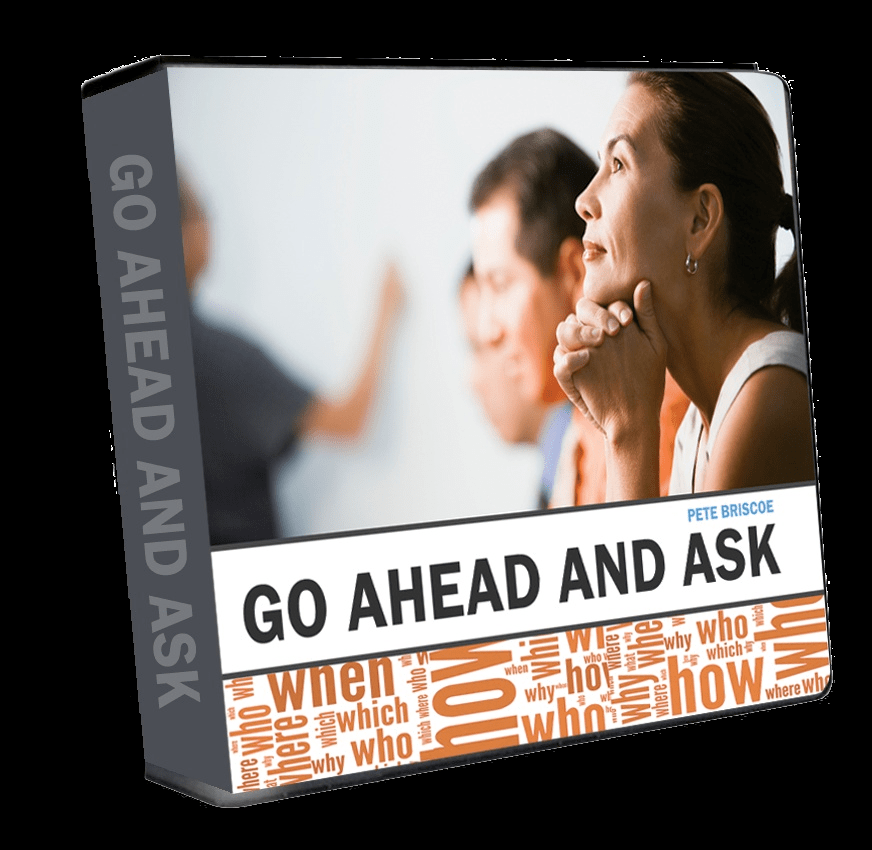 Pete's Go Ahead and Ask CD and DVD series
Get real answers to your toughest questions! Pete Briscoe's 7-message
Go Ahead and Ask
CD and DVD series gives you the confidence you need to ask the burning questions that Christ is eager to answer. Request your copy today!